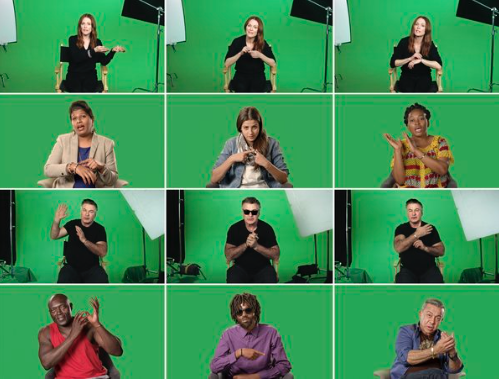 If a refugee's story was told by a celebrity, would you pay more attention?
Love Story 2016 is a video installation by South African artist Candice Breitz (b. 1972) that explores how the global refugee crisis has been told.
The work presents the stories of six people who have fled their countries. Sarah Ezzat Mardini, who escaped Syria; José Maria João, a former child soldier from Angola; Mamy Maloba Langa, a survivor from the Democratic Republic of the Congo; Shabeena Saveri, an Indian transgender activist; Luis Nava Molero, a political dissident from Venezuela; and Farah Abdi Mohamed, a young atheist from Somalia.
In a first room, actors Alec Baldwin and Julianne Moore perform fragments from these interviews. These performances are followed by the original interviews, presented in full in a second space. Breitz's work suspends viewers between the first-hand accounts of individuals who would typically remain anonymous in the media and a slick retelling by two actors who are the very embodiment of visibility. This is the first presentation of Love Story in the UK.