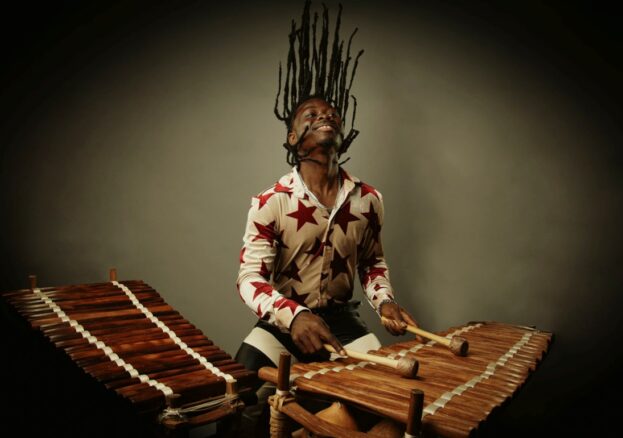 N'famady Kouyaté is a young energetic master musician from Guinea, who relocated to Cardiff in 2019. Supporting Gruff Rhys on the Pang! album tour, the talented multi-instrumentalist wowed audiences across the UK and Ireland with his modern interpretations of traditional West African Mandingue songs and rhythms.
N'famady's primary instrument is the balafon – the traditional wooden xylophone, sacred to West African culture and his family heritage of the griot/djeli. In Guinea he founded Les Héritiers du Mandingue, a tradi-modern group that toured extensively in West Africa. In the UK, N'famady has played both as a solo artist and with a full band line up – where his arrangements are a fusion of Mandingue African with western jazz, pop, indie, and funk influences provided by an ever-evolving collective of musicians.
N'famady released his first EP in July 2021. The EP features mash-ups of traditional Guinean songs with new Welsh lyrics, modern and traditional instrumentation, played by a ten-piece band. N'famady's performances create amazing atmospheres and vibrations wherever he goes, and audiences are charmed by his infectious enthusiasm and joy.
More Liverpool Listings MORE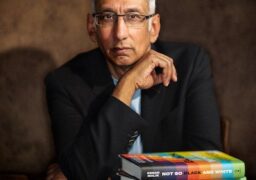 Liverpool
Wednesday 6 December
Writer and broadcaster Kenan Malik upends assumptions underlying today's debates around race, culture, whiteness and privilege by explaining…