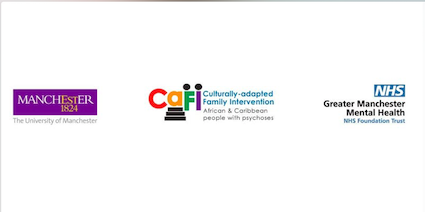 Are you interested in research regarding psychosis in African and Caribbean people and their families?
What is this event about?
We are pleased to present our Information and Recruitment event for our mental health research project called Culturally-adapted Family Intervention, or CaFI for short. CaFI is a type of therapy aimed for families of African, Caribbean or mixed heritage, who are affected by psychosis.
This research project aims to make CaFI as effective and appropriate as possible by working with service users, families, carers and healthcare professionals.
Who is this event for?
This FREE event is for service users, family members/relatives/carers/advocates, healthcare professionals andcommunity members.
If you are interested in this research, we would love to see you at our free event to enable you to get involved.
Refreshments will be provided.
For more detail, please do not hesitate to contact Helen Wilson (CaFI Project Manager) at 0161 276 3312, or email us at cafi@gmmh.nhs.uk
See a short film about the first CaFI study ('feasibility pilot study') below.
More Manchester Listings MORE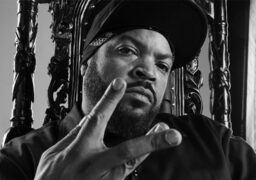 Manchester
Thursday 7 December
Ice Cube is coming to the AO Arena, 7 December 2023, alongside special guests Cypress Hill & The…