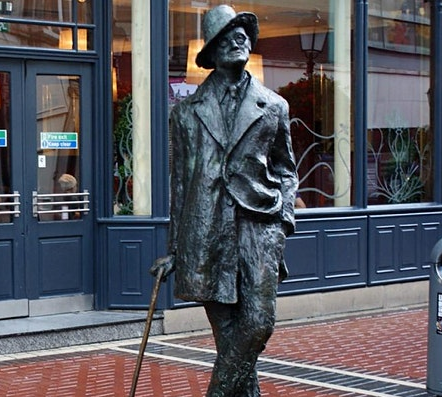 For nearly 100 years, 16 June has been celebrated as 'Bloomsday', the date of Leopold Bloom's odyssey around the streets of Dublin in James Joyce's 1922 novel Ulysses. But which other literary lives should be given their own day?
Celebrations like Bloomsday, Burns Night and Shakespeare's birthday frequently focus on a small number of canonical authors, further cementing these names in the public eye as literary monuments. In the last few years, initiatives like Dalloway Day and Toni Morrison Day have increased the range of literary celebration – but which other writers deserve similar commemoration? Which novels deserve their own day or night?
Join writer Dr Lisa Blower (University of Wolverhampton, Common People Collective) and cultural historian and Windrush Day campaigner Patrick Vernon OBE (co-author of 100 Great Black Britons) in conversation with Dr Elizabeth Dearnley from the University of Wolverhampton's Novel Perceptions project as they explore how we can create new, inclusive forms of cultural memorialization that fit the 21st century.
Wolverhampton Literature Festival is an annual event hosted by the City of Wolverhampton Council. The festival takes place during the first weekend of February, showcasing the very best poets, writers, speakers and performers from across the UK. We are dedicated to ensuring that everyone has the opportunity to be entertained and engaged with Literature and creative writing. Our specially curated programme of outstanding events aims to bring people together, through the power of literature.
This event is organised by Wolverhampton Literature Festival in collaboration with the University of Wolverhampton.
To find out more about the festival, click here
More Online Events Listings MORE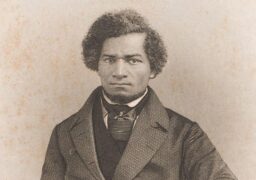 Online Events
Wednesday 6 December
A virtual tour highlighting sites around the UK/Ireland where freedom fighter Frederick Douglass had a strong impact with…