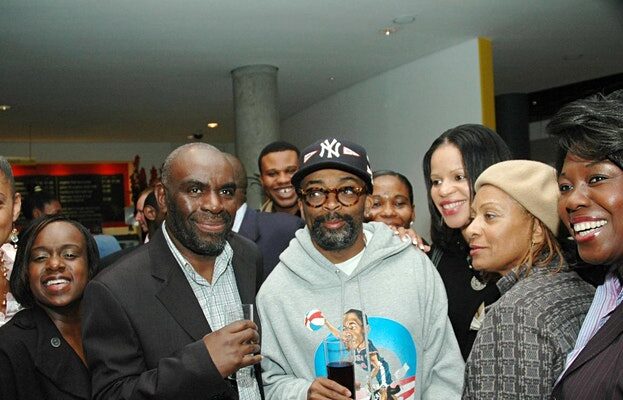 Visual and verbal overview of the amazing work and legacy of BFM International Film Festival, with one of its architects.
As part of our 15 years of African Odysseys film programme celebrations we are paying tribute to Black film curators who came before us with interviews and retrospectives
This illustrated interview with Nadia Denton, director of the Black filmmaker (bfm) film festival for several years, will take us through some of bfm's history with archive articles, footage, film clips and personal testimony.
The bfm International Film Festival was a dynamic showcase of genre-crossing cinema from the Black world. Narratives from the UK, Caribbean, Africa, Europe and the US all sat neatly next to one another. It was ahead of its time in how it uniquely presented the Black experience to audiences. The bfm strapline at the time was: "Bringing the unseen to light." Simply put, it was accessible and engaging for the curious who wanted to see more culturally nuanced, less commercial depictions. In a short space of time, it quickly became a hub for international talent who recognised the value of showing their work to underserved UK audiences.
From its inception in 1999 and in the years to follow, bfm screened hundreds of films in London (and also later Birmingham) at a number of venues, including the ICA, Prince Charles Cinema, Odeon West End, Rich Mix, BFI Southbank and the Rio Cinema. Introducing UK audiences to film content that had never been seen, bfm importantly brought new demographics to these venues and was a forerunner in driving mainstream venues to actively welcome more diverse audiences.
While Menelik Shabazz was its principal figurehead, the festival was also directed by notable industry figures, including Charles Thompson (Screen Nation Film and TV Awards), Emmanuel Anyiam-Osigwe (British Urban Film Festival) and Priscilla Igwe (New Black Film Collective). Other individuals who made significant contributions to BFM and who went on to create their own similarly inspired platforms include Joy Coker (Alt Africa) and Marlon Palmer (Kush Film Boutique) not to mention the African Odysseys film programme now in its 15th year. Full article here https://www.bfi.org.uk/sight-and-sound/features/bfm-empire-showcase-black-world-cinema
About the speaker, Nadia Denton
Nadia has worked in the UK film industry for over 15 years as an Impact Producer, Curator and Author. She specialises in Nigerian Cinema and coined the term BEYOND NOLLYWOOD. She has worked​ with the Berlinale EFM, British Film Institute, British Council, London Film School, Tribeca Film Festival and Comic Relief.
Her books include; The Nigerian Filmmaker's Guide to Success: Beyond Nollywood andThe Black British Filmmaker's Guide to Success: Finance, Market and Distribute Your Film. Nadia was also a founder member of the BFI African Odysseys programme which has screened hundreds of films to tens of thousands of cinema goers at the BFI and elsewhere since its inception in 2007.
More Online Events Listings MORE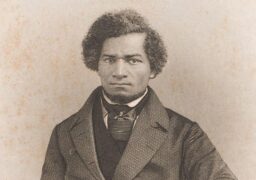 Online Events
Wednesday 6 December
A virtual tour highlighting sites around the UK/Ireland where freedom fighter Frederick Douglass had a strong impact with…