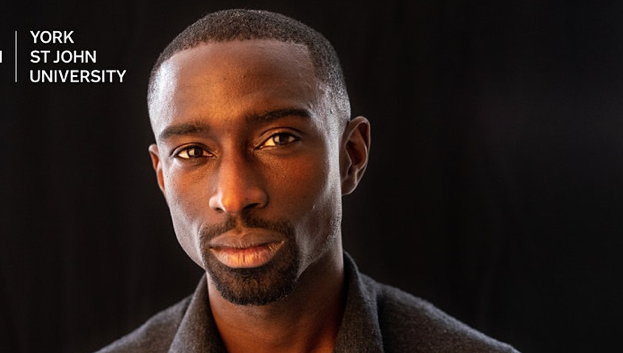 In this exclusive Black History Month event Jeffrey Boakye, author ofBlack, Listed: Black British Culture Explored, will join Dr Fraser Mann, Senior Lecturer in Literature at York St John University, for a challenging and insightful dialogue surrounding issues of racism and social justice. Jeffrey will examine the positioning and perception of black identity in a postcolonial society, as well as the nuances of institutional racism and subconscious bias.
Jeffrey Boakye is a writer and teacher originally from Brixton, London. He has a particular interest in issues surrounding education, race and popular culture. He is the author of Hold Tight: Black Masculinity, Millennials, and the Meaning of Grime and Black, Listed: Black British Culture Explored. His next book, I Heard What You Said, is an exploration of race in education. Jeffrey lives in Yorkshire with his wife and two sons.
Events Access & Inclusivity
At York St John University we are committed to making our events as welcoming and inclusive for as many people as possible.
If you are planning to attend this event and have specific requirements, please contact us by either E: events@yorksj.ac.uk or T: 01904 876654 and we will make every effort to accommodate you. If you would like to use (or 'if you need') closed captioning please contact us as soon as possible. We will try our best but cannot guarantee provision.
Privacy Policy
York St John University will use the data you submit in Eventbrite for the purposes of administering this event. York St John University utilises third party software for data storage, tracking and analysis activity but your details will not be used by any of these third parties in order to contact you. Any data you share with us will be used to help us improve your event experience and for event tracking and analysis activity within the University.We will only send you important information and reminders related to the event you have booked, unless you tell us otherwise. During the booking process, if you opt in to receive emails about the latest events hosted and supported by York St John University, you consent to York St John University contacting you with relevant information.
If you no longer wish to hear from us you can opt out at any time by changing your contact preferences via the link in emails you receive from us or by contacting us directly via E: events@yorksj.ac.uk or T: 01904 876654
More Online Events Listings MORE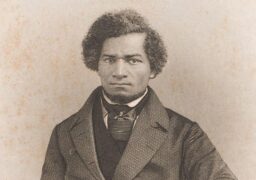 Online Events
Wednesday 6 December
A virtual tour highlighting sites around the UK/Ireland where freedom fighter Frederick Douglass had a strong impact with…