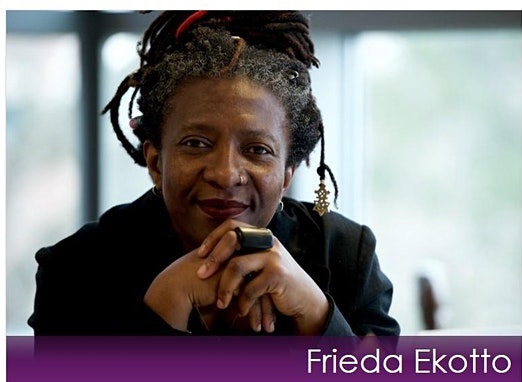 This fantastic public lecture by Professor Frieda Ekotto is part of Durham University's Black History Month programme of events.
Professor Ekotto's talk reads a Negritude thinker Aimé Césaire's work as a continuation of the struggle for the dignity of Black people around the world. As a Francophone philosopher and poet, Césaire is a member of an important global lineage of Black intellectuals. Together with James Baldwin, W.E.B. Du Bois, Ralph Ellison, and Claudia Rankin, Césaire's work offers the historical background needed to understand Black lives in the second decade of the 20th century, and particularly the Black Lives Matter Movement. The event will include a Q&A with the audience, to be chaired by Dr Laura Marsiliani (Faculty of Business) and Dr Amaleena Damle (School of Modern Languages and Cultures).
About the Speaker
Frieda Ekotto is Lorna Goodison Collegiate Professor of Afroamerican and African Studies, Comparative Literature and Francophone Studies at the University of Michigan. As an intellectual historian and philosopher with areas of expertise in 20th and 21st-century Anglophone and Francophone literatures and in the cinema of West Africa and its diaspora, she concentrates on law, race and LGBTQ+ issues. Her primary research to date has focused on how law serves to repress and mask the pain of disenfranchised subjects; her intention with this work is to trace what cannot be said in order to address and expose suffering from a variety of angles and cultural intersections and reassess the position and agency of the dispossessed.
Please note that this event will be held via Zoom. Once you have registered, kindly save the event details in your diary and we will provide you with the Zoom link a few days before the event. This is a free event. All welcome.
If you have any questions regarding this panel discussion, please get in touch by clicking on the 'contact' box located towards the bottom of this page.
More Online Events Listings MORE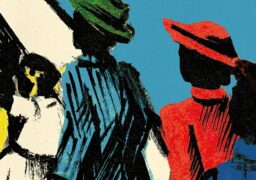 Online Events
Friday 8 December
Join us online for Twenty-Eight Pounds Ten Shillings: A Windrush Story by Tony Fairweather, where we'll delve into…