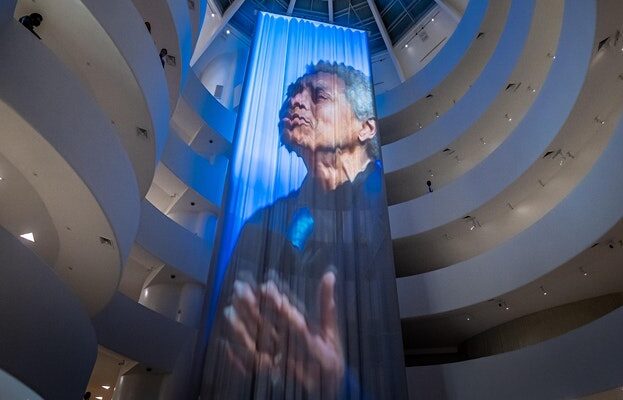 Artist Wu Tsang joins writer and critical theorist Che Gossett for this online event. Over the last decade, Tsang's award-winning work in film, performance, and sculpture has engaged marginalised histories and narratives and interrogated regimes of visibility and visuality, particularly with regard to processes of gendering and racialisation.
Gossett specialises in queer and trans studies, abolitionist thought, and black study, considering these in relation to contemporary art practices. This event brings Tsang and Gossett together in a critical discussion of art, visibility, black and trans poetics, collaboration, and more.
Che Gossett is a Black non binary femme writer and critical theorist specializing in queer/trans studies, aesthetic theory, abolitionist thought and black study. They were a 2019-2020 Helena Rubenstein Fellow in the Whitney Independent Study Program. They are currently the Racial Justice Postdoctoral Scholar at the Center for Contemporary Critical Thought at Columbia University and recently co-edited a special issue of Trans Studies Quarterly with Professor Eva Hayward, on trans in a time of HIV/AIDS.
Wu Tsang is an award-winning filmmaker and visual artist who combines documentary and narrative techniques with fantastical detours into the imaginary. Tsang is a 2018 MacArthur "Genius" Fellow and her projects have been presented at museums, biennales, and film festivals internationally. She has won numerous awards including 2016 Guggenheim (film/video), 2018 Hugo Boss Prize nominee, and Rockefeller Foundation. Wu Tsang received a BFA (2004) from the Art Institute of Chicago (SAIC) and an MFA (2010) from University of California Los Angeles (UCLA). Currently, she is a director-in-residence at Schauspielhaus Zürich.
More Online Events Listings MORE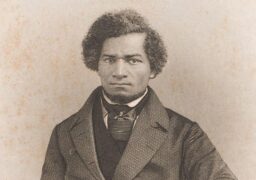 Online Events
Wednesday 6 December
A virtual tour highlighting sites around the UK/Ireland where freedom fighter Frederick Douglass had a strong impact with…