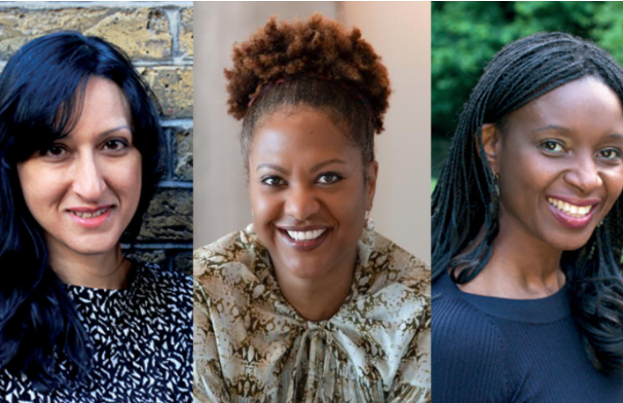 A panel of distinguished literary women – Arifa Akbar, Sara Collins and Ade Solanke – spark conversation with Kate Mosse about their successes and the legacy of internationally acclaimed novelist and Women's Prize for Fiction winner Andrea Levy in an online event via Zoom from Chichester Festival Theatre on Thursday 3 September at 6pm. This date would have been the Festival 2020 press night of The Long Song, Suhayla El-Bushra's new stage adaptation of Andrea Levy's novel (now postponed to 2021).
The discussion will encompass the seminal role of race and gender in Andrea Levy's and the panellists' own writing, and their perception of the progress and influence of Black female writers in contemporary theatre and literature. There will also be an opportunity for audience questions.
Arifa Akbar is The Guardian's chief theatre critic and a contributor to the arts and books pages of The Observer. A former literary editor of The Independent, she was head of content at the publisher Unbound and launch editor of literary website Boundless. She is a trustee of the Orwell Foundation and has judged prizes including the Costa Biography Award, the UK Theatre Awards and the Women's Prize for Fiction.
Sara Collins studied law at the LSE and worked as a lawyer for seventeen years, before obtaining a Master's degree in Creative Writing from Cambridge University where she was the 2015 recipient of the Michael Holroyd Prize. In 2019, she won the Costa First Novel Award for The Confessions of Frannie Langton, a gothic romance about the twisted love affair between a Jamaican maid and her French mistress in 19th century London.
Ade Solanke's debut play Pandora's Box was nominated for Best New Play in the Off West End Awards and shortlisted for the Nigeria Prize for Literature; her most recent play, East End Boys, West End Girls, won a BEFFTA Award for Best Play 2015. Her screenplays include the feature film Dazzling Mirage. She is a lecturer in creative writing at the University of Greenwich and is a member of the BFI's s African Odysseys Committee.
Kate Mosse's best-selling novels include The Languedoc Trilogy (Labyrinth, Sepulchreand Citadel), The Taxidermist's Daughter (which will be seen at Chichester next year in her own stage adaptation) and her new historical series The Burning Chambers. She is Founder Director of the Women's Prize for Fiction and Professor in Contemporary Fiction and Creative Writing at the University of Chichester.
Tickets are £5; to book, visit https://www.cft.org.uk/whats-on/event/women-writing-women
For further information contact Lucinda Morrison on Lucinda.morrison@cft.org.uk.
More Events in the South East Listings MORE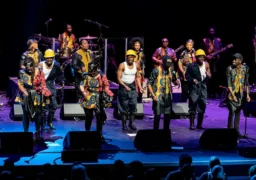 Bexhill
Friday 8 December
The London African Gospel Choir bring back their re-imagined & totally uplifting rendition of Paul Simon's iconic 'Graceland'…