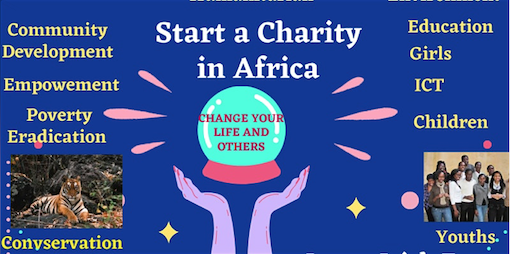 You have what it takes to transform lives and bring about social and economic development, inspire and build strong communities.
Attend our training session where you will learn the nuts and bolts to start and operate a Charity organisation in Africa. By the end of the training course, you will be in a position to write a project proposal and all set to manage and operate a charity organisation in Africa.
There are a number of benefits of running a Charity in Africa, this includes the following;
Help communities prosper.
Create employment opportunities.
Help youths learn new skills.
Empower girls with skills and economic independence.
The organization can be managed by your family members and friends while you are away.
Provide a route for marginalized and disadvantaged communities to gain skills, employment, and humanitarian aid.
You will be the Director of the organization. As the owner of the organisation, you get paid by the organisation for the services that you do.
Help your family members become economically independent and reduce dependence on you.
We are conducting a training session that will teach and guide you on how to start and operate a Charity in Africa. We will start from the basics to a completed project proposal.
What you will learn:
How to register a charity (We will use West Africa as a model example).
Developing organisation Mission and Vision.
Needs assessment and implementation of a program.
Write a project proposal.
Organization Structure and Administration.
Budget management and fundraising skills.
Project sustainability.
We will guide you on where and how to source for funds and aswell how to incorporate a business venture that helps to raise funds.
Managing an organization remotely.
After completion of the session, you will be in a position to write a project proposal.
Start: 10.00 am.
End: 17:00 pm.
Location: Luton Irish Forum,
102 Hitchin Road, Luton LU2 0ES
Register today to secure your seat.
More Events in the South East Listings MORE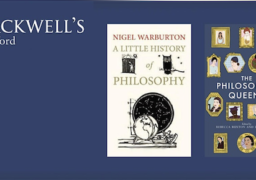 Oxfordshire
Sat, 4 July 2020 11:00 – 12:00
Philosophy in the Bookshop is our free monthly series of Philosophical discussions hosted by author and public Philosopher,…