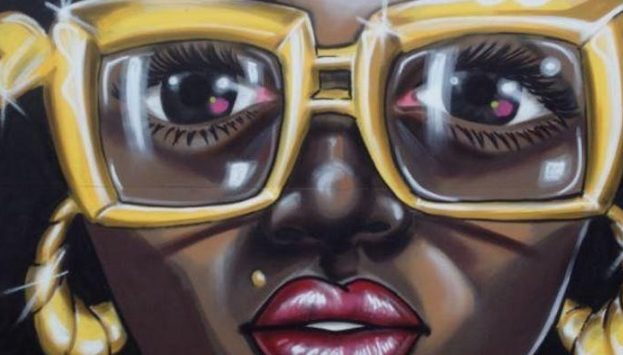 In 1554 King Philip of Spain arrived in London to marry Queen Mary. His entourage included one Balthazar Sanchez, a sweetmaker, and his wife, both of whom were Moors. The King went back to Spain. But what of Balthazar and his wife? Well, they decided to remain in London, setting up home in what is now Tottenham High Road. So what were his achievements? And why is his name still being mentioned in Tottenham today? Where exactly in Tottenham did he live?
Come and hear "moor" about Sanchez and his achievements in Tottenham. Avril's Walks and Talks takes you on a fascinating tour around Tottenham looking at the area from a black perspective.
This 2 hour tour will take you from the 1550's right up to today, showing you the area in a different light. Here are just some of the things the walk covers:
Street Art
Police Relations in the area
Moves and Grooves, the clubs of Tottenham
Black Comedy in Tottenham
So get your groove on, come and learn something new.
Tickets must be purchased in advance
The walk starts at Seven Sisters and finishes at Bruce Castle, Bruce Grove.
Once off the Victoria Line tube take the HIGH ROAD EXIT
Take Exit 1, Meet in front of Costa coffee by the station where you can also get a drink and use the loo!
Please arrive at least 15 minutes before the setting off time.
Once the walk starts phone calls are not taken by the guide.
There are no refunds for those that are late.
If you've not done a walk before then go to the website www.avrilswalksandtalks.co.uk for further information on what you need to do when going on a walk
Organiser Avril's Walks and Talks
Organiser of Tottenham African Caribbean Walk
Avril's Walks and Talks is run by the vivacious Avril Nanton. She has been a student of Black History edification for many years and enjoys passing on information to the general public about a subject close to her heart. As the Director, she uses her experience and knowledge to fully inform her audience on the walk so that they come away with new information about something they may have been walking past for years and never knew anything about. She helps to change the perspective of those who "didn't know"… Avril is a fully qualified Westminster University guide.
Walks include:
Islington walk – Chaos, Disorder and Carnival – since when was the Notting Hill Carnival associated with Islington? Who knew that the ANC headquarters were blown up by the South African Police in Islington? Which female genital mutilation [FGM] practicing country has their embassy in Islington? The first black arts centre was based in Islington, but what became of it?
Westminster Black Statues Walk – walking around London looking at and learning about some of the statues, monuments and people who have walked the streets of London. Hear about the black man who sailed with Nelson at the Battle of Trafalgar; hear about some of the other jobs Black people did during the 19th century. Which popular Black artist has had his work displayed in Trafalgar Square and other parts of London? Where is the oldest monument in London?
Tottenham African Caribbean Walk – mention Tottenham and immediately images of riots appear. But did you know that in 1554 a Muslim came to live in Tottenham and when he died left lots of money to look after the poor for many years to come? Over 300 years to be exact! What about all those clubs…! Oh yeah, and Adele was born there too!
Hyde Park African Caribbean Walk – how many people know that Black people fought in not only the most recent world wars (1 & 2) but also various other wars that Britain has engaged in. This walk will take you around Hyde Park to examine the consequences of wars and what they mean to those who took part from Africa and the Caribbean, as well as the Aborigines and Maoris who found themselves drawn into the melee.