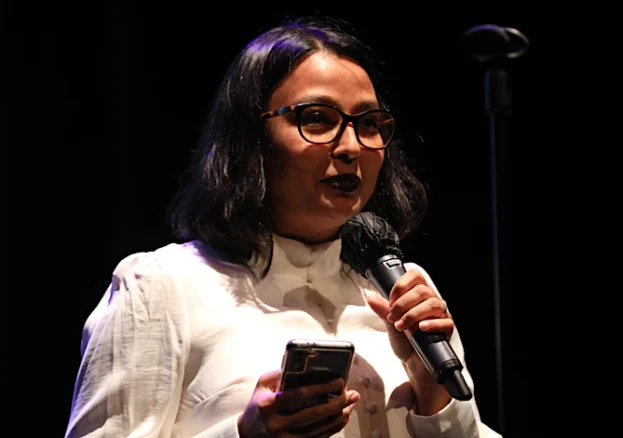 The history of 1952s language movement comes alive in a unique craft-making and poetry translation workshop.
Come along to a craft-making and storytelling workshop with poetry-performance. The free workshop is for 11- to 19-year-olds.
In part one, participants will learn how to make the symbolic Bijoyphool (Victory Flower). They will also learn about the history of the 1952 language movement. This took place in then East Pakistan, now Bangladesh. Part two will be a fun, interactive, poetry translation workshop and performance. It explores the iconic Bengali poem "Amar Bhaiyer Rokte Rangano".
This is an opportunity to engage with defining historical events of Bangladesh. It will also develop an understanding of Bengali as a language through translation and performance.
Delivered by British Bilingual Poetry Collective in collaboration with Bijoyphool (Victory Flower project).