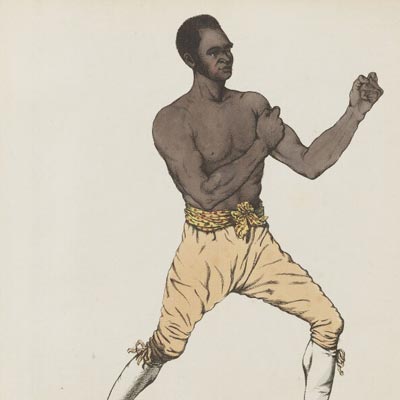 Is this the way things have to be?
If oceans rise
If mountains fall
If heaven rages at it all –
Why not let one man wander free?
One man who owns the life he leads.
Bill Richmond was born a slave in America, probably in 1763. During the American Revolution, he came to the attention of Lord Percy, the Duke of Northumberland, who brought him back to England in 1777, where he was given his freedom, an education and later, an apprenticeship as a carpenter. But Richmond had his own ideas about the direction his life should take. He would go on to become England's first nationally famous black sports star, a bare-knuckle boxer who associated with Lord Byron, R.B. Sheridan and the Prince Regent, at whose coronation as King George IV he served as an usher. His rise to celebrity was against the backdrop of a country bitterly divided over whether black people should continue to be used as slaves, and his achievements, both in and outside the ring, made him a living, breathing, refutation of the prevailing belief in white superiority.
To mark Slavery Remembrance Day, join us for a journey through Richmond's life, featuring readings from The Ballad of Bill Richmond, a new narrative poem by Adam Marchan, and a discussion around the largely unrecognised presence of black people in early 19th century England – many of them, like Richmond, newly arrived ex-enslaved Americans – and the part they played in influencing the national debate about the abolition of slavery.
Adam Marchan has directed plays on the London Fringe, at venues including The Etcetera Theatre, The Hen and Chickens, The Lost Theatre and Theatro Technis. He has taught Scriptwriting at Westminster Adult Education Institute, and run Drama Skills workshops in corporate settings. His current work focusses on the Black British experience from a historical perspective, and he is currently developing a stage play about the life of Bill RIchmond.
More Westminster Listings MORE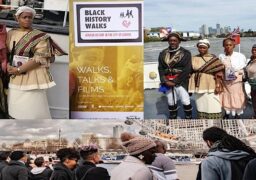 Westminster
Saturday 25 May
Your private, double-decker boat will start from the Temple Pier near Temple tube station on the Embankment. Your…