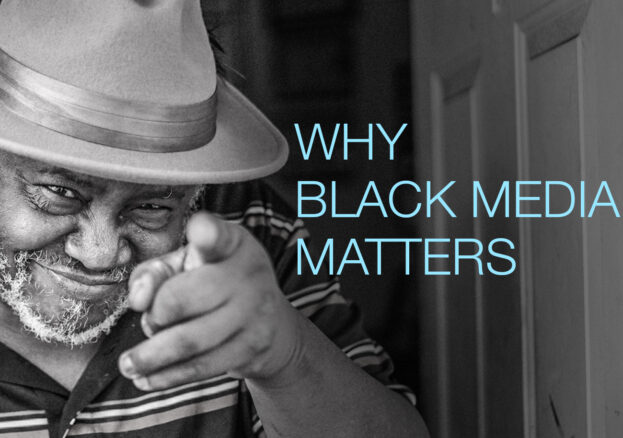 Join us as we explore the media representation of black people and their stories including one of the biggest ethical movements of our time: Black Lives Matter. We'll hear from leading media personalities Bernard P Achampong, Ngunan Adamu, Chine McDonald and Ibrahim Kamara on why it matters who's telling those stories.
Discussion to run 19.00-20.00. Guests are encouraged to have a drink and mingle afterwards.
This event is a collaboration between The House of St Barnabas – a charity that helps London's homeless back into work– and the Sandford St Martin Trust, a charity that promotes excellence in broadcasting about religion, ethics and morality. We're grateful to the support of the Allchurches Trust, whose funding has helped make this event possible.
Chair: Gillian Jackson – Gillian is Director of Engagement at The House of St Barnabas. She is also Commissioner for Diversity in the Public Realm for the Mayor of London and is a Trustee at Nonsuch Theatre and Culture 24. She uses the sum of these many efforts to showcase diverse perspectives and increase public understanding of enjoyment of culture, art, and music.
Our panel (listed alphabetically):
Bernard P Achampong – Bernard is a six-time Sony Radio Academy award-winning audio producer, with many years of experience working for BBC, Spotify, ITN Productions and as a freelance producer. In 2015, he was nominated for the BBC World Service documentary HRH The Prince of Wales: Building Bridges but he's probably best recognised for his 10-part exposé on the Dark Web for Audible UK. In 2011, Bernard formed the digital development company Unedited and launched Unedited Stories podcast network in 2017.
Ngunan Adamu – Ngunan is an experienced journalist, broadcaster and project manager with expertise gained across a wide range of BBC platforms, she currently produces and presents BBC Merseyside's popular 'Upfront' programme. As an entrepreneur and community leader, Ngunan has developed and lead initiatives aimed at promoting diversity in the media. She is also the founder and CEO of iWoman Media – a peer to peer organisation set up by women to empower, entertain, explore and inspire women around the world.
Ibrahim Kamara – Ibrahim is a 27-year-old digital entrepreneur and co-founder of GUAP, which has grown from the world's first video magazine to becoming a multi-platform youth media brand, covering all aspects of creativity and culture. In the last few years, he has become an award-winning entrepreneur, speaker and investor, being honoured as a "Digital Pioneer" by The Mayor Of London for his work in entrepreneurship in digital media and also named as one of the top 100 most influential BAME leaders in the UK Tech Sector published in the Financial Times.
Chine McDonald – Chine is head of public engagement at Christian Aid. She read theology & religious studies at Cambridge University before training as a newspaper journalist and over the years has written for several newspapers including the Guardian, Independent, the Times, the Daily Mirror and the Big Issue. Chine is a regular contributor to BBC Religion & Ethics programmes, including Thought for the Day on Radio 4's Today programme. She also sits on a number of charity boards, including Greenbelt Festival and Christians in Media. Chine regularly speaks and writes on issues of race and faith. Her second book God Is Not a White Man & Other Revelations was published by Hodder & Stoughton in May 2021.
House of St Barnabas is London's only charity members club, on a mission to break the cycle of homelessness. We champion diversity and togetherness and hope to build a uniquely inclusive community in London for all.
Regrettably, due to the age of our building, there is limited disabled access. We will try and support accessibility so please do email contact@hosb.org.uk for any specific enquiries.
More Westminster Listings MORE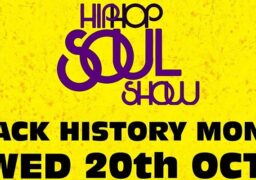 Westminster
Wednesday 20 October 2021- Wednesday 19 January 2022
DJ! Debate! and our infamous Played In Full Music Quiz! Join Hip Hop Soul Show: LIVE! and be…