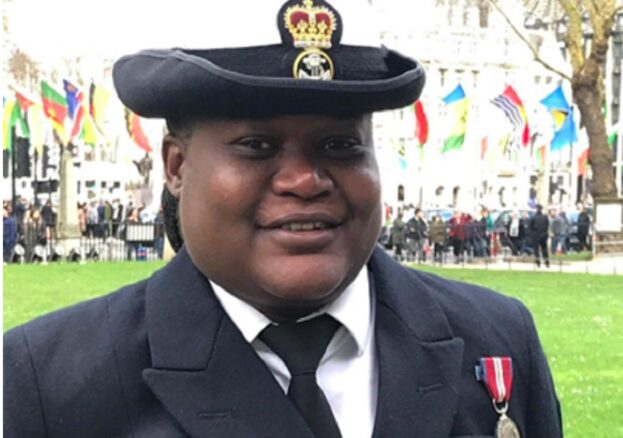 Fiesha grew up in St. Vincent and the Grenadines, and when she was 17 she moved to the UK with her family. 'I attended a Sixth Form in Southampton, but a couple of years later my family decided to move back to the Caribbean. My cousin was in the military and told me it would take me places – I'd see the World.'
'So at 19, I can say I made the best decision of my life by joining the Royal Navy.'
To begin with, Fiesha found it a challenge to be living so far away from her family and friends, but says the experience taught her 'to be self-reliant and to have faith in myself'.
A Supply Chain Logistician, Fiesha's first sea unit was HMS Ark Royal. With a passion for sport, she joined the Navy Women's Cricket and Royal Navy Women's Rugby teams and has represented the Royal Navy at the UK Armed Forces level.
When Fiesha was promoted to Leading Hand of the Mess she says that 'I'm proud that other women could come to me with worries, concerns and sensitive matters'.
Currently serving as a Petty Officer based in HMS Nelson, Fiesha says 'I am very ambitious, trying to climb that ladder as far as I can – I want to become a Warrant Officer and continue to share my experiences with Commonwealth members of the Royal Navy.'
As the nation's largest Armed Forces charity, the Royal British Legion (RBL) is dedicated to ensuring that all those who served and sacrificed, and who continue to do so, in defence of our freedoms and way of life, from both Britain and the Commonwealth, are remembered.
In our acts of Remembrance, the RBL remembers,
The sacrifice of the Armed Forces community from Britain and the Commonwealth.
Pays tribute to the special contribution of families and of the emergency services.
Acknowledges the innocent civilians who have lost their lives in conflict and acts of terrorism.
The story of Black British and Black African and Caribbean service and sacrifice is one that we are keen to share, a story of men and women who have done so much in defence of Britain and in protecting all our citizens. A story that is replete with stories of bravery and courage, as epitomised by Victoria Cross winner Johnson Beharry.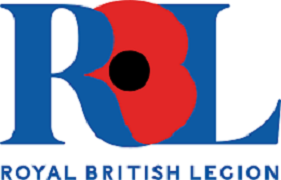 Therefore, to mark 100 years since Britain's current Remembrance traditions first came together, the RBL has bought together over 100 stories of British and Commonwealth African and Caribbean service and sacrifice. The stories range from the First World War to the present day and are of servicemen and women from across Britain, Africa and the Caribbean, representing both the armed forces and emergency services.  
The RBL wishes to offer special thanks to Stephen Bourne for his help in putting these stories together. Stephen Bourne has been writing Black British history books for thirty years. For Aunt Esther's Story (1991) he received the Raymond Williams Prize for Community Publishing. His best-known books are Black Poppies (2019) and Under Fire (2020). His latest book Deep Are the Roots – Trailblazers Who Changed Black British Theatre was recently published by The History Press. For further information about Stephen and his books, go to his website www.stephenbourne.co.uk