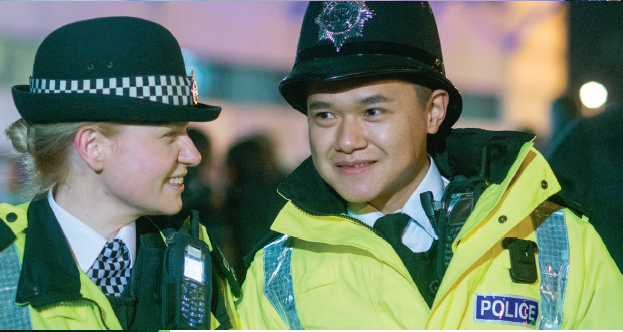 Merseyside Police are recruiting now for Police Staff, Special Constables and will shortly be recruiting for Police Officers.  If you thrive on a challenge, want a rewarding career and want to make a real difference to the communities of Merseyside then we want to hear from you.
We are committed to providing an effective service to the people of Merseyside and we aim to put our communities first in everything we do.  Our vision is to have a workforce that is fully representative of the diverse communities in which we serve.
There are many roles that support the Police Service and we are actively recruiting for a range of Police Staff positions, our recruitment lines are always open for Special Constables, and within the next few months we will be recruiting for new Police Officers.
We particularly welcome applications from under-represented groups and our Positive Action Team can provide prospective candidates with advice on the various stages of our selection process.  For our larger campaigns we will also run additional workshops to support candidates from under-represented groups.
If you have a protected characteristic as defined by the Equality Act 2010, which is under-represented, in our Force and would like some advice and positive action support on how to apply for roles with us, please email: Positive.Action.Team@merseyside.police.uk
As an employer we are committed to supporting our staff throughout their careers and one of the objectives of our Equality & Diversity Agenda is to 'Improve the Diversity of our workforce in all ranks, grades and roles'.  A key part of this objective is supporting our staff, and particularly those with a protected characteristic throughout their career by supporting development and progression.
This support is provided by our Positive Action Team, and a wide range of Support Networks.   Our support networks provide advice and support to staff, guidance to line managers, and they represent their network at all levels in the organisation making a real difference to how our organisation operates.
We currently have seven support networks in our force, including the Merseyside Black Police Association; Merseyside Network of Women; Lesbian, Gay, Bisexual and Trans Support Network; and our Disability Support Network to name a few.
At Merseyside police we put our communities at the centre of everything we do.  Are you ready for a new challenge within Merseyside Police in a rewarding career where you can personally make a real difference to people's lives across Merseyside?
For more information about the jobs available at Merseyside Police, or to register for Job Alerts, please visit us at:    http://www.merseyside.police.uk and click on 'Join Us'