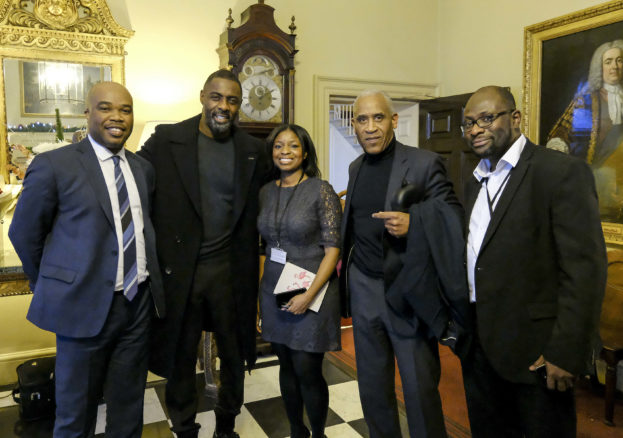 The session, organised in partnership with the British Film Institute, was part of a series of in-house events, where professionals from all walks of life are invited to No10 to share their expertise and personal experiences of climbing the career ladder.
Focusing on diversity within the film and television industries, the event was attended by Josh Berger and Amanda Nevill, chair and chief executive of the British Film Institute.
No.10 staff and graduates of the British Film Institute's Academy took part in a lively interactive session with the A-list actor, who is best known for his roles as DCI John Luther in Luther, the BBC's award-winning crime series for which he won a Golden Globe; Nelson Mandela in the biopic Mandela: Long Road to Freedom; and Stringer Bell in cult US series 'The Wire'.
Speaking about the barriers he faced throughout his early career, Idris Elba, who sits on the BFI Board of Governors, cited the lack of diverse roles for minorities and stereotypical type-casting as areas the industry still needed to confront.
The 45-year-old has also expressed his support for the government's ground-breaking Race Disparity Audit, launched by Prime Minister Theresa May last year to shine a light on how people from different backgrounds are treated across all areas of society.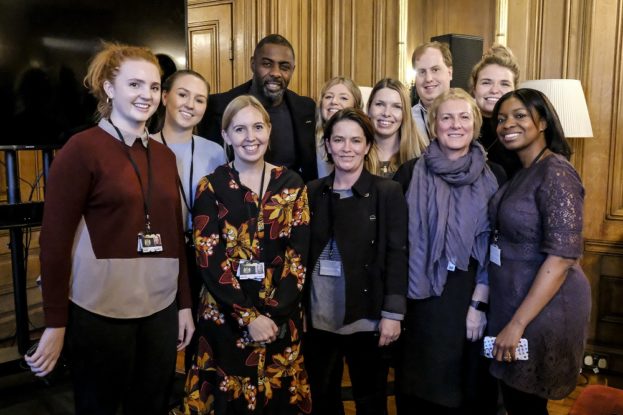 The BFI, as the government's lead agency for film, has made positive and globally significant strides in driving change. Their Diversity Standards, introduced in 2016, are now applied to all public film funding in the UK and were adopted by the first of the major US studios, Paramount, last week.
Speaking with BHM Idris Elba said: "I've been given some incredible opportunities throughout my 30-year career and I'm grateful for the many doors that have been opened for me. I love what I do – but my success means absolutely nothing unless I use my influence to create opportunities for the next generation of young people, so they can tell their own stories and recognise more of their experience on screen.
"The UK has a strong reputation of being a melting pot of culture and diversity, and London in particular is known throughout the world for being a truly diverse city. I'm very encouraged to see how far we've come in telling stories that reflect that diversity – but I know we've got more work to do.
"Talent is everywhere but opportunity isn't. That's why I'm so passionate about making sure that many other young people get the chances I did to realise their dreams and surpass their expectations."
Amanda Nevill, CEO of the BFI, said: "Today is a celebration of how inclusive our industry can be – Idris is a hugely successfully actor, producer and filmmaker who acts as an inspiration to our young BFI Film Academy graduates, who are from all over the UK and from very diverse backgrounds. However, we know this is far too often the exception – we live in a diverse society and it is vital both culturally and commercially that our industry reflects this in front of and behind the camera. The BFI Diversity Standards and inclusive training and education strategies are all working hard to help achieve this.
"With production booming in the UK, a job in film and TV is a very real career option and we need over 10,000 more people to join us over the next five years in film production alone. We are working hard with government and the industry to ensure this dynamic sector is genuinely accessible to everybody if we are to achieve the growth potential for UK film that is in front of us."
Culture Secretary, Jeremy Wright, said: "Everyone, regardless of their background, should have the opportunity to build a successful career in our creative industries. Through the experiences of leading British talent Idris Elba and our modern Industrial Strategy, we are working with partners across the sector to help attract and develop more diverse talent reflecting the identity of modern Britain.
"Diversity makes good business sense and we are determined to do all we can to make sure we have the strongest, most vibrant and inclusive sector possible."