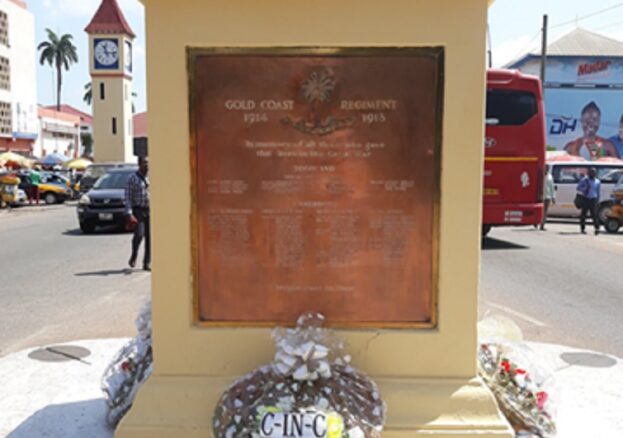 Private Bai of the Gold Coast Regiment was the first confirmed Commonwealth casualty under fire in the First World War.
He was killed in action on 15 August 1914, probably at Agbeluvoe, 50 miles north of the city of Lomé, capital of Togo. In what was then the German colony of Togoland British and French-led armies invaded Togoland and rapidly force the German governor to surrender the territory.
Virtually nothing is known of Bai as an individual – only one name is given – although his name is recorded by the Commonwealth War Graves Commission.
Bai would be one of over 2 million Africans that would serve as soldiers or labourers during the First War, serving both the Allies and Germany.
Ten percent of those Africans who served would lose their lives, and for those used as labourers their mortality rate was estimated to be as high as 20% – a death rate high than that of a British soldier.
As the nation's largest Armed Forces charity, the Royal British Legion (RBL) is dedicated to ensuring that all those who served and sacrificed, and who continue to do so, in defence of our freedoms and way of life, from both Britain and the Commonwealth, are remembered.
In our acts of Remembrance, the RBL remembers,
The sacrifice of the Armed Forces community from Britain and the Commonwealth.
Pays tribute to the special contribution of families and of the emergency services.
Acknowledges the innocent civilians who have lost their lives in conflict and acts of terrorism.
The story of Black British and Black African and Caribbean service and sacrifice is one that we are keen to share, a story of men and women who have done so much in defence of Britain and in protecting all our citizens. A story that is replete with stories of bravery and courage, as epitomised by Victoria Cross winner Johnson Beharry.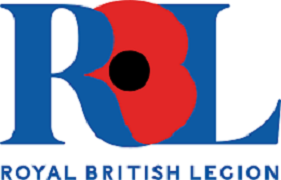 Therefore, to mark 100 years since Britain's current Remembrance traditions first came together, the RBL has bought together over 100 stories of British and Commonwealth African and Caribbean service and sacrifice. The stories range from the First World War to the present day and are of servicemen and women from across Britain, Africa and the Caribbean, representing both the armed forces and emergency services.  
The RBL wishes to offer special thanks to Stephen Bourne for his help in putting these stories together. Stephen Bourne has been writing Black British history books for thirty years. For Aunt Esther's Story (1991) he received the Raymond Williams Prize for Community Publishing. His best-known books are Black Poppies (2019) and Under Fire (2020). His latest book Deep Are the Roots – Trailblazers Who Changed Black British Theatre was recently published by The History Press. For further information about Stephen and his books, go to his website www.stephenbourne.co.uk