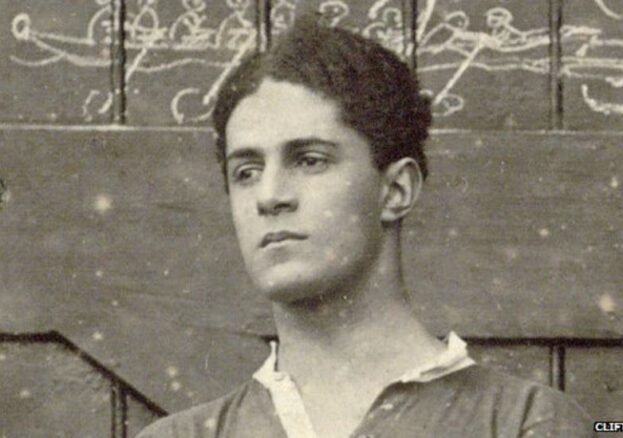 This heritage meant that David Clemetson's family was part of the elite in Jamaica which dominated the then colony.  Their money enabled the Clemetson's children to attend a variety of public schools and universities in Britain. David himself attended Clifton College in Bristol and later Trinity College, Cambridge.
When the First World War broke out David was 20 years of age and studying law at Cambridge University. Despite this, David was among the first to volunteer, while in Jamaica his cousin Cecil was encouraging Jamaicans to volunteer at recruiting rallies. David joined the Sportsman's Battalion of The Royal Fusiliers, a unit that had advertised that it specifically wanted men who were at least 6ft tall and athletic. For David who was sporty having played rugby and cricket at school, before rowing at university, it seemed like the perfect fit.
On joining military officials spent a lot of time deciding what complexion David was, eventually they decided to class him as "dusky", or between light and dark. In 1915 David transferred to the Pembroke Yeomanry to become an officer, at a time when the British Army barred black men from leading white troops, keeping leadership roles only for men considered "of pure European descent".
David was asked by during the officer appointment process if he was of pure European descent, and the easiest answer for him to have given would have been yes. But David said "no". David's application had come with a number of recommendations, including one from FC Meyrick, a lieutenant-colonel in the Pembroke Yeomanry, who said of David that he was "in every way eligible and suitable for a Commission". With his recommendations, public school background and athletic ability, David was appointed 2nd lieutenant in the Pembroke Yeomanry on 27 October 1915.
David's first action came in 1916 on the Macedonian Front, in Salonika, where he served on the frontline for 8 months before being evacuated to Malta suffering post-traumatic stress disorder. From Malta he was sent back to Britain, but the hospital ship he was on, the Dover Castle, was torpedoed by a German submarine and sank off North Africa on 26 May 1917. David was rescued and sent to Craiglockhart psychiatric hospital for officers in Scotland, where war poet Wilfred Owen was also being treated. In July 1917, a letter arrived from the War Office informing David that he had been promoted to full lieutenant, the only black person, to hold this rank in the British Army during the war. David returned to the frontline in March 1918, but was killed six months later, just 52 days before the war ended, he was 25.
David was buried in the Unicorn Cemetery in northern France and his name also appears on the war memorial in his Jamaican hometown of
Port Maria. A poem, In Memoriam, written by a friend of David's, was published in the Jamaican Gleaner newspaper in 1918, a few days after his death: "Somewhere in France you are sleeping/The warrior's last sleep/Far from the land that gave you birth/And the eyes that for you weep./…So a last salute we'll offer you,/And a last farewell we'll wave;/God rest our gallant countrymen/Till we meet beyond the grave."
As the nation's largest Armed Forces charity, the Royal British Legion (RBL) is dedicated to ensuring that all those who served and sacrificed, and who continue to do so, in defence of our freedoms and way of life, from both Britain and the Commonwealth, are remembered.
In our acts of Remembrance, the RBL remembers,
The sacrifice of the Armed Forces community from Britain and the Commonwealth.
Pays tribute to the special contribution of families and of the emergency services.
Acknowledges the innocent civilians who have lost their lives in conflict and acts of terrorism.
The story of Black British and Black African and Caribbean service and sacrifice is one that we are keen to share, a story of men and women who have done so much in defence of Britain and in protecting all our citizens. A story that is replete with stories of bravery and courage, as epitomised by Victoria Cross winner Johnson Beharry.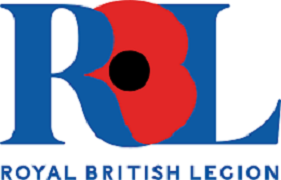 Therefore, to mark 100 years since Britain's current Remembrance traditions first came together, the RBL has bought together over 100 stories of British and Commonwealth African and Caribbean service and sacrifice. The stories range from the First World War to the present day and are of servicemen and women from across Britain, Africa and the Caribbean, representing both the armed forces and emergency services.  
The RBL wishes to offer special thanks to Stephen Bourne for his help in putting these stories together. Stephen Bourne has been writing Black British history books for thirty years. For Aunt Esther's Story (1991) he received the Raymond Williams Prize for Community Publishing. His best-known books are Black Poppies (2019) and Under Fire (2020). His latest book Deep Are the Roots – Trailblazers Who Changed Black British Theatre was recently published by The History Press. For further information about Stephen and his books, go to his website www.stephenbourne.co.uk