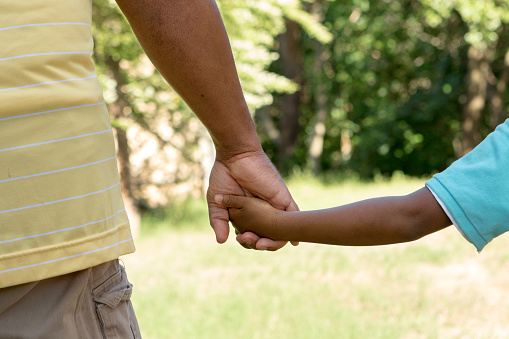 We are a same-sex couple and we have been together now for 13 years. We always knew we would like to have children so, for us, adoption was the only option available. We have now been through the process three times and have successfully adopted three boys. They are not siblings but they share the same ethnicity. They are active boys and they share the same interests like running, cycling, playing with their cars or train set. For us they are a perfect together and I could not imagine a better match. Two of the children were found from outside our assessing agency and the other child in-house. However, to us it did not matter where the children came from as long as it was the right match. We were fully supported during the whole process so it did not really matter that the children were from a different borough.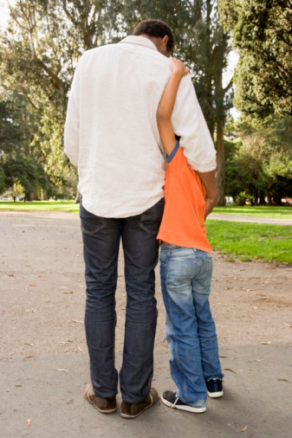 Our first adoption was unfamiliar territory and I am not sure what we expected from the assessment.  The process was intrusive as it ought to be given that the children had already experienced difficulties in their lives.  In some cases we did not understand the relevance of some questions but we decided to go with it and see where it led. It turned out to be a good opportunity to be reflective about adoption and our background. It was only during the panel stages that we felt really nervous as the outcome rested with panel members who we had not met even though they would have read our report. We also felt this same nervousness when we went to both matching panels. However, at all the panels we got the outcome we were looking for and the social workers had expected.
We will forever be grateful to the Westminster adoption team who helped us create our family. Over the 10 years that we have been involved in the adoption process we have met many people within the team. They were always supportive and easy to approach, so much so that when we decided to adopt for the second time there was never any doubt about going with the same agency.
In 2011 we decided that we really enjoyed being parents and felt that we would like to expand our family.  We had the space and the experience to take on another child and so we progressed our interest.
It goes without saying that for us the second adoption was an easier journey than the first and we found it more like a reflection of how things have changed over the previous 2 ½ years since our first child joined us. I think it helped that we were familiar with the process this time. This time around the match happened quicker than our first adoption. We then decided that we both had the energy to adopt again.  We returned to the borough with which we had successfully adopted our two previous sons and progressed our interest.  We undertook our first adoption with Westminster City Council and the second was undertaken when all three boroughs joined to become one adoption services: The Borough of Hammersmith & Fulham, The Royal Borough of Kensington and Chelsea, and Westminster City Council.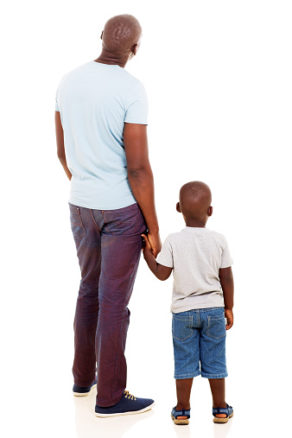 The logistics between the different boroughs were noted but essentially the process was much the same. We accepted that people are different –and just worked with the different social worker styles.  We were happy to talk and share.
Thinking back, what changed for the third adoption was that we were given the opportunity to meet with the medical advisor to gain an independent view of the child's development now and for the future.  We found this reassuring and wished we had been able to do this with our earlier adoptions. We would recommend this to anyone considering adoption in the future.
It was December 2015 when we commenced our third adoption journey.  By now we were very relaxed and comfortable with the adoption assessment and had a great social worker who took us through the process.  We were informed about a possible match in April 2016 and were successfully matched to the child in July.  He has been with us around two months, so it is still early days but we are looking forward to finalising the adoption order in the future.  We are now learning the logistics of having three children and managing the school run.
The eldest child already has a young brother; the middle child has been the baby of the family for 4-5 years so he now has to learn to share his parents with another child.
There are those moment when everything is just how we envisaged it  – we are all sitting side by side on the sofa and everyone is comfortable and content. This is the picture we had hoped for.
We did not plan to adopt three children when we embarked on our initial adoption and so when people ask why we didn't adopt a sibling group of three I guess we did not realise that was our plan at the time. I guess it was a case of "Let's see how each new addition pans out before doing it again".
"Did we plan on having three boys?" is the other question we are often asked and the answer is no.  When we progressed our third adoption we could easily have said we wanted a girl but instead we decided it was more important for us to find the child that fitted into our family. We had to take the needs of the other two children into account especially as they are now 10 and 5 years old respectively and they are established members of our family.
We are finding our feet with all three children but we are adjusting well to having another addition to our family. They do keep us busy but I would not wish it any other way. I know how lucky we are that they are our sons.
We have been asked if three is our limit?  Who knows? Let's see how we go!
If you are inspired by Andy & Kieran's story and think you could adopt register your interest in adoption here  and we will call you back.