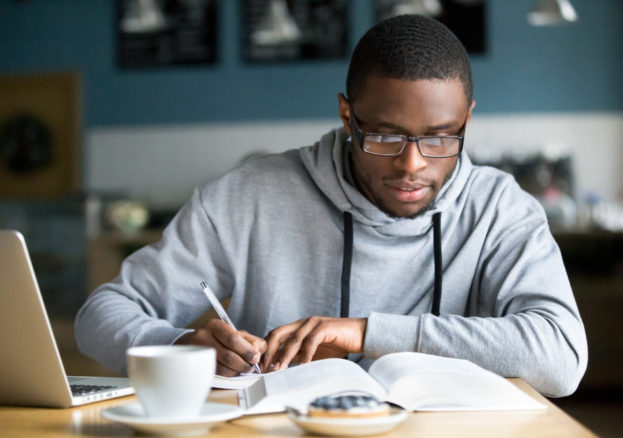 Last year DMU became the first higher education institution in the UK to have the prestigious Race Equality Charter award renewed. BHM got together with Chris Hall to talk about Equality, Diversity and Inclusion at the University
Can you tell us about DMU and what your role as Head of Equality, Diversity and Inclusion entails?
People are at the heart of DMU, and every single person is different. As head of EDI, my role is to support the university take account of our diversity so that all of our staff and students can feel welcomed and have the chance to succeed. This means it is an incredibly varied role which entails, amongst  other things, designing and delivering training, developing policies and reviewing our data to ensure that we are making progress towards our equality objectives.
Critically, the most important part of the role is working collaboratively with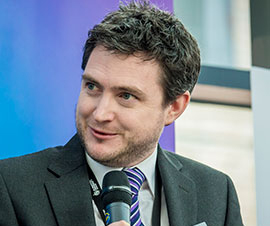 colleagues to determine and deliver our diversity strategy – and to ensure that each of our staff understand the role they have in making DMU an inclusive place to work and study.
Last year DMU became the first higher education institution in the UK to have the prestigious Race Equality Charter award renewed. This must be something you are very proud of?
The REC provides a framework for change, and requires forensic examination of our processes and cultures. Fifty universities have now signed up to the REC principles, but there remain only 11 award holders, and DMU is the first to have its award renewed. This was not an easy task, but is the result of years of hard work to address inequalities that exist for our BAME staff and students. We are very proud of securing the award – but more proud about the fact that ae are beginning to see real progress being made – including in representation and outcomes, however we recognise that there is more work to do.
The higher education sector has known about its racial challenges for many many years now – I am proud that the race charter has acknowledged our work. However, I am proud that DMU took the step to join the charter and commit to principles that no one who agrees in racial equality could argue against. I would encourage the 100+ HEIs that are yet to sign up to these to do so – even if you are not yet in a position to apply for an award.
In your experience, what do you see as the most challenging aspects of increasing a more diverse academic community, and what steps have DMU taken or plan to take to meet such challenges?
Sense of belonging, identity, support and recognition of difference are critical to diversity.
Our approach has been to embrace diversity at the core of the institution's values, beliefs, policies and practice – you will see this strongly in our strategic plan. We are based in Leicester, one of the UKs most diverse cities. This places us at an advantage, but also a responsibility to meet expectations. In recent years we have looked at how and where we recruit – for example in imagery marketing, how we support our staff when they are here and we develop diverse talent. Initiatives that we know have changed the lives of our BAME staff include our 'developing diversity programme' and BAME mentoring scheme. We also ensure that all staff undertake EDI training, and all recruiting staff must complete unconscious bias training.
DMU is home to the Stephen Lawrence Research Centre, can you tell us about the centre and its aims and objectives? And how can members of the public get involved?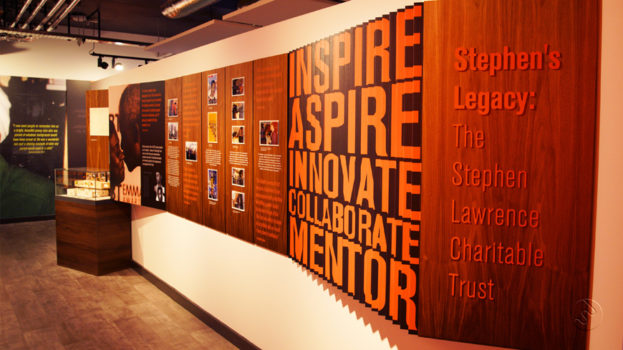 Twenty-five years on from Stephen's murder, what we know is that there is still much more to know, and to understand, if we are really to make meaningful changes in attitudes and society.
That will drive the work of The Stephen Lawrence Research Centre, supported by his mother Baroness Lawrence, DMU's Chancellor.
Twenty years on from Macpherson, we are still struggling to understand how institutional racism manifests, and how we accelerate progress. The centre's mission is to produce and support ground breaking research that influences public dialogues and promotes social justice.
This research hub focuses on the histories of Black and minority ethnic communities in the UK, the politics and practice of institutional racism, denials of justice and the psychology of racial violence.
The public are welcome to join in debates hosted by the centre and to visit the exhibition space which chronicles the 25-year journey towards justice in the aftermath of Stephen Lawrence's tragic death.
In your experience, what are the challenges faced by Universities to increase the number of underrepresented groups in academia?
Culture and Pipeline – that is where our future academics are coming from – are the biggest issues. Across the sector we see diverse undergraduate student cohorts – at DMU more than half are students have a BAME heritage, but the diversity begins to thin out when we look at postgraduate and postgraduate research students. In part this is because typically, Asian and Black students have favoured undergraduate and postgraduate taught courses that are more vocationally based, and this steers away from a career in academia, however, the culture – which, at least historically, has been Eurocentric and male dominated, is simply not speaking to what could be future BAME academics.
If you are a woman, or a person of colour, you look around and ask 'is this a place where I want to work, will my views be taken seriously, will I be treated meritocratically? The answer unfortunately, as illustrated by the data, is often a resounding no.
With less than half the sector signing up the REC, you can see that the culture has a long way to change to reach the fulcrum of change of both attitude and representation to really address under-representation. 
DMU has been named as one of the 150 best young universities in the world by the influential Times Higher Education magazine, and rated as No.1 for graduate employability, and in the top three for teaching excellence among UK universities. Does this make it easier for you to attract students both domestically and internationally and retain the best academic staff? 
DMU's awards and reputation as an inclusive university – and one that delivers for its diverse staff and students undoubtedly assists us recruit and retain both staff and students. Both our international and EU student recruitment has increased – bucking the sector trend in the wake of Brexit – undoubtedly helped by our #LoveInternational campaign in which we demonstrate through visits and support across the globe that DMU is an inclusive university.
Our Universal Design for Learning also makes us one of the most attractive universities for disabled students to study at with 20% of our undergraduates declaring a disability or learning difference, and we are also ranked 31st in the Stonewall employers index of LGBT friendly employers in the UK.
For DMU, the awards follow the work, and the work follows our strategy which commits us to be university committed to the public good and to be driven by the values of creativity, professionalism, pride, respect, aspiration and sustainability.