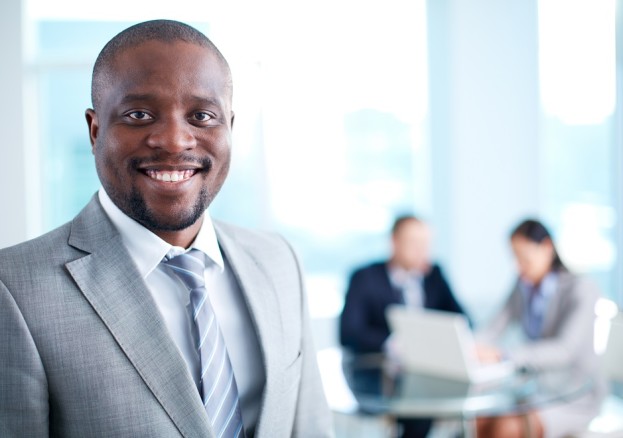 Opportunities in the NHS are many and varied – for example, you could be a manager running a GP's surgery or a chief executive controlling a large hospital with a budget of millions of pounds. How the NHS is best organised and delivered is going to be one of the great social and economic issues of the 21st Century. Being a manager in the NHS will put you in the front line as this future unfolds.
A career to suit your interests
General managers in the NHS cover a tremendous range of areas, including strategic management, performance and quality management, service management, project management, purchasing and contract management, and communications and corporate affairs.
Managerial work is usually office-based, although, most jobs involve some travel, mainly for meetings or training, this being more frequent in senior positions.
Health service managers work with clinical and non-clinical staff on a day-to-day basis. They will also be members of a management team and other networks. Their work will bring them into contact with a range of external organisations.
Some, but not all, health service managers specialise in a particular area, although, they may move from area to area during their career. The main specialisms include, finance, human resources, purchasing and contracting, facilities management (managing support services, in-house or under contract, such as catering, cleaning, linen and laundry, portering and security), practice management, clinical management and information management.
Other managers are generalists and day-to-day work will include attending committee meetings, negotiating with health care staff, analysing data and writing reports, giving presentations, dealing with the public and the press, and routine administration and paperwork.
Management will include most of the following areas:
clinical management
estates and facilities management
financial management
general management
health informatics management
human resources (HR) management
information management
practice management.
Skills required
As a manager in the NHS many people will depend on your decisions, so you'll need to accept great deal of responsibility, be dynamic and able to perform well under considerable pressure. However, as well as any formal requirements, there are some personal skills and qualities you'll need to make a success of being a manager in the NHS.
Some you will learn as your career develops; others are natural assets.
To make a success of being a manager you will need:
a desire to get things done
willingness to work with others and respect their views
good communication skills
organisational skills
being confident with numbers
being comfortable with IT
negotiating skills
the ability to challenge the way things are and find better alternatives
honesty and fairness in dealing with other people#
leadership potential
a commitment to the ideals of quality and equity in delivering healthcare
above all you'll need determination, motivation and commitment.
Entry requirements
There are a variety of entry routes into a career in management. The following are general entry requirements. For specific entry requirements for individual job roles visit career options.
With good GCSEs and/or work experience
You can join the NHS administrative level and work your way up to management, supported by in-house and external training schemes. For most junior positions, you will need 4 or 5 GCSEs at Grades A-C or equivalent. Employers may also consider applicants with fewer formal qualifications if they can demonstrate they have the right skills, for example, previous clerical experience.
With A levels
If you have 2 or 3 A-levels or equivalent vocational qualifications you may be able to start at a higher administrative grade, leading to a supervisory role and then into management. Internal and external training schemes, for example in communications skills or budget management, will assist your progress and enable you to apply your academic skills to work situations. Previous work experience can be an advantage.

As a graduate
If you have a degree or equivalent vocational qualifications you can apply for junior management posts or apply for entry on the NHS Management Training Scheme in which you can specialise in general, human resource or finance management. As well as the fast-track graduate scheme (see training section), depending on your degree and your employment experience, you may be able to apply directly for junior management vacancies. Alternatively, you can join an NHS trust or organisation in an administrative role, gain experience of staff supervision and move on into management with appropriate training and support.