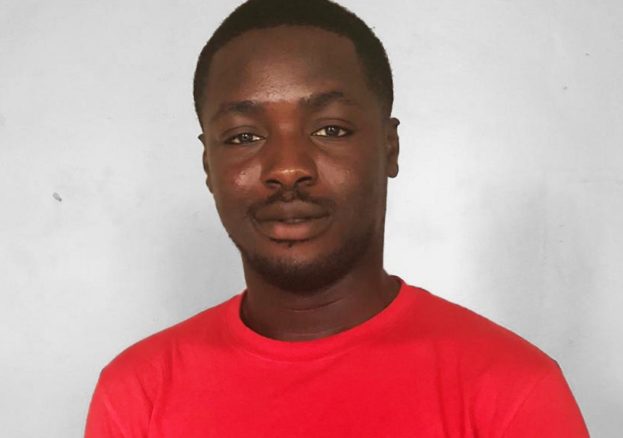 Charles is an actor and writer from Wood Green, London. His first play, No Strings Attached, is being produced by the King's Head Theatre  from Tuesday 25th May – Saturday 19th June 2021, having been awarded the Adrian Pagan Award for New Writing last year. It was selected from 700 applications by The Mono Box – a not-for-profit network that caters for actors and theatre-makers seeking alternative, affordable training.
When did you first realise you wanted to act and write?
For acting, I enjoyed doing it in primary school, but it wasn't until I was around 19 or 20 that I realised I wanted to do it as a career. In terms of writing, I had always enjoyed English and loved telling stories but, again, it wasn't until later on that I realised it was something I could even actually do professionally.
Who encouraged you while you were growing up? Who inspired you?  
Teachers throughout primary school and secondary were my main encouragement.  I think they could see this being more than just a "hobby" and encouraged me towards the arts for as long as they could. I also think arts funding in schools back then was a bit better than it is now, which also massively helped. And my mum too of course.
You were awarded the Adrian Pagan Award for New Writing earlier in 2019. Tell us about it? How did this help you?
When the Creative Director, Adam Spreadbury-Maher told me, it was a bit of a shock and I didn't know how to react at first. Nonetheless it's exciting and has been a massive help, particularly the support I've received from the King's Head Theatre. They've really pushed me and have allowed me to experiment with my creativity.
Your debut play No Strings Attached, is being produced by the King's Head Theatre from Tuesday 25th May . It exposes the reality of living life in the closet in working class London, and the lengths men go to keep their secrets hidden. What inspired you to write it? What would you like audiences to take away from it?  
I think what inspired me at the time, was realising just how much a lot of us were living some sort of life we were unexcited by, unhappy being a part of, or felt unwanted in. In addition to this, we felt stuck in it and as though we couldn't do anything about it. So, I put pen to paper and it was a stream of consciousness which has led to what it is now.  I would love audiences to take away the idea that regret is worse than fear. So might as well do what you want to do or be who you want to be. We don't have a lot of time in this world, so might as well, you know what I mean?
How do you feel about it being live on stage? What are you learning from this experience?
I'm really excited about it being live on stage. Particularly as I know that each time it's performed it will never be the same as the last. It keeps the story exciting and alive. No Strings Attached started as a 5-minute piece so seeing how far the story has developed is crazy. I'm learning the importance of stories being told and how much they can resonate with a wide range of people.
What advice would you give to young writers/actors starting out?
The advice I'd give is you are an individual so try not to compare yourself or your situation to others (although it's difficult not to) Their story is different from your story.
What do you hope to accomplish through your acting and writing in the future?
I want to carry on telling stories. Bigger and better always since there's a lot of the world and a lot of people in the world so being able to reach that scale would be cool. Hopefully imposter syndrome goes away too but I heard it doesn't really. Most importantly though, I'd like to inspire and encourage, like I was when I was younger.
No Strings Attached was postponed due to Covid and will now have its first run from Tuesday 25th May – Saturday 19th June 2021 in Islington Square. The play is reopening the King's Head Theatre – buy tickets here: https://kingsheadtheatre.com/whats-on/no-strings-attached