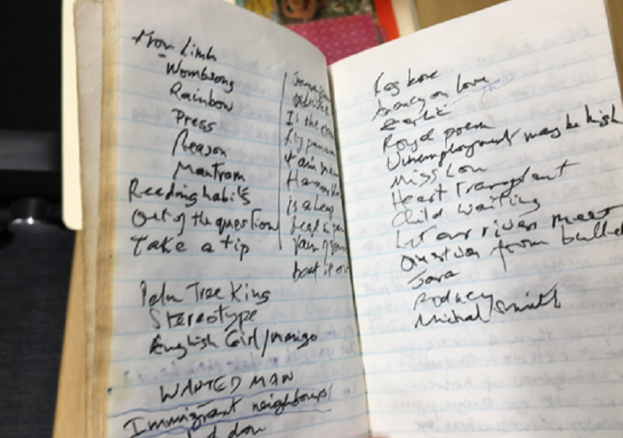 The collection includes over 20,000 books by a range of writers and illustrators, alongside manuscripts and original artwork. From contemporary titles, to works dating back to the 17th century.
I caught up with Sarah Lawrance, Seven Stories Collection and Exhibitions Director, to find out more about their Windrush Programme. The project, which launched on Windrush Day, aims to enrich and enhance their collection by including more Caribbean authors, illustrators and stories – to create an internationally celebrated collection we can and should all be proud of.
Tell us about your project?
Our Windrush Programme highlights the contributions of writers from the Caribbean to British children's literature – to inspire young people of Caribbean descent to see themselves as the writers of the future. In particular, we're focusing on the work of four writers who grew up in the Caribbean, but have lived and worked in Britain since the 1970s, whose archives form part of the collection at Seven Stories. We're also developing a Windrush book pack for schools, digital learning resources, and events showcasing British Caribbean writers – for both schools and the wider public.
Alongside all this, we're launching 'Whose Stories?' – a podcast about children's books, diversity and the role of archives. The first three episodes explore the story of children's books and Black Britain, and features interviews with John Agard, Valerie Bloom and other changemakers in the world of children's books. The podcast launched with a trailer on Windrush Day (22 June) and Episode 1 will be available to download from Thursday 1 July, from wherever you usually get your podcasts from.
Why is Windrush Day important?
Windrush Day is about more than a moment in history – it's an opportunity to recognise and celebrate the contributions of the Windrush Generation and their descendants. For Seven Stories, this means spotlighting the achievements of children's writers and illustrators of Caribbean descent – such a wealth of talent and great stories.
Why should we all be recognising Windrush Day?
Windrush Day is named for the lives and experiences of a particular generation, but its significance is much wider. Windrush is part of Britain's national story – it's the history of all of us living in this country, and that means facing up to difficult things in our past and present, as well as celebrating the good things.
What does Windrush Day mean to you?
Children's books are a powerful vehicle for sharing experiences and nurturing empathy, understanding and community cohesion. It's vital for children of colour to have the opportunity to see themselves in books, but also for white children to see an ethnically diverse range of protagonists. People of colour also face significant barriers to becoming creators of children's books, so by spotlighting the authors and illustrators behind the titles, we hope to encourage children of Caribbean descent to see themselves as the writers of the future.
How did you celebrate Windrush Day this year?
Windrush Day marked the beginning of our six-month Windrush Programme. We also marked the occasion with a social media campaign designed to foster appreciation and pride in the work of British Caribbean writers for children.
The autumn will see us offering a schools' learning programme comprising a specially curated Windrush Generations book pack, learning resources celebrating Caribbean contributions to children's literature, and digital creative writing workshop sessions to encourage children to see themselves as writers.
How can people get involved and support?
Download the podcasts, booklists and other social media resources on our website – give us a like, tell us what you think, share them with friends. And if you want to take action, one of the best things you can do is to get along to your local library or bookshop and look for children's books by writers and illustrators of colour. If you can't find any – ask the staff to provide them!
To find out more about the project please visit www.sevenstories.org.uk