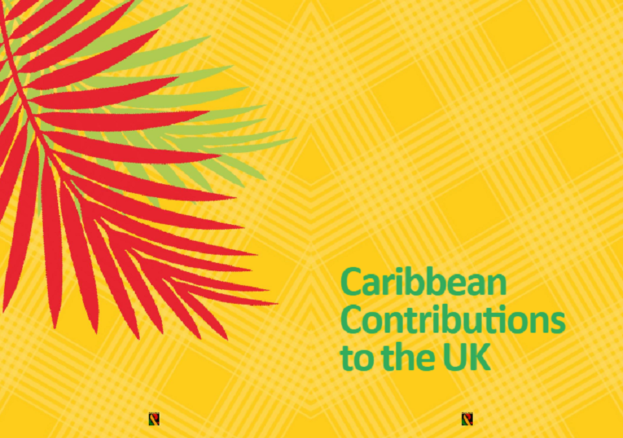 Museumand, The National Caribbean Heritage Museum, is working in partnership with Hull City Council and the Hull Caribbean Stories group made up of Hull Museums, the University of Hull, the Wilberforce Institute for the study of Slavery and Emanciption and Visit Hull and East Yorkshire, to collect and present the stories of the Windrush generation who have been residents in Hull and the Caribbean visitors to Hull and the region. We're inviting local people in Hull to take part in this very special project which begins on Windrush Day on 22 June.
We're also asking them to help us create a new book, exploring, discovering and recording Caribbean culture in Hull, together with an interactive culture trail that will provide deeper insights into the black presence in Hull and beyond. Both the book and culture trail will also contribute to an online version of the project, providing a legacy for future generations in Hull and beyond.
The new book and culture trail is just one highlight in a packed programme of citywide exhibitions, events and activities planned for Windrush Day and beyond.
We're hoping for a bumper crop of stories and widespread community participation as people get involved as researchers, interviewers and collectors of memorabilia. Windrush Day in Hull is going to kickstart an event and a community experience that will reach beyond Hull and the Humber.
As part of the Windrush Day programme launch, residents of Hull will be able to pick up free copies of Museumand's book '70 Objeks & Tings – Celebrating 70 Years of Caribbeans in the UK' in libraries around Hull – for a fun and inspiring way to learn more about the Windrush Generation. The book has learning activities to try at home.
The book's title is a nod to patois, a traditional form of language for many Caribbeans, with 'objeks and tings' referring to the things that Caribbeans, especially those of the Windrush Generation, hold dear and are important to them.
Each chapter is full of fun facts, insights and stories exploring Caribbean Food, Caribbean Contributions to the Caribbean, Caribbean Homes in the UK, Caribbean Hair, Beauty & Dress, and Caribbean Culture.
Later in the year, an exhibition hosted by Hull Museums, curated by Museumand, and designed to bring the book to life will give residents and visitors to Hull, the chance to get up close and personal to some of the objeks and tings featured in the book. To make this an experience everyone can access and enjoy the exhibition will be toured around the areas of Hull in the form of pop-up displays.
If you have lived or worked in Hull and the Humber and have a story to tell, an experience to share about studying, or of family links to this great region, then please contact us and join in telling the story of Hull's black and Caribbean communities.
Find out more and get involved:
Email: catherine@museumand.org