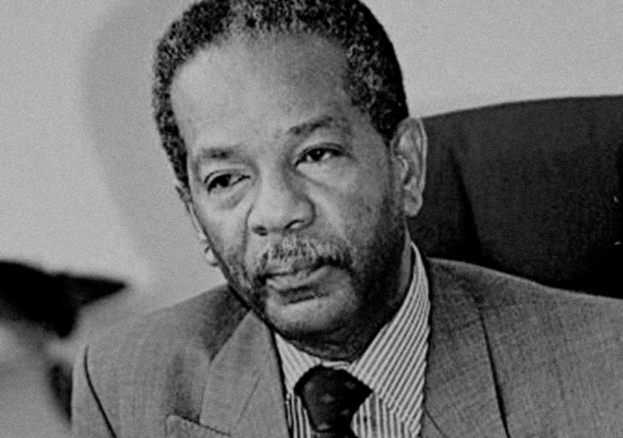 African and Caribbean community organisation Nubian Jak and creative agency Havas London have teamed up with property investment company Derwent London to further The Black Plaque Project this Windrush Day. The project aims to commemorate the rich, diverse contributions of Black people throughout history through a series of black plaques across the capital. This new plaque will remember the life and work of Val McCalla, a member of the Windrush generation and founder of The Voice newspaper, an influential title aimed at the Black community.
London's famous blue plaques have served as a permanent tribute to Britain's notable men and women since 1866. Previously, only 1.6% of those honoured in this way were of African or Caribbean descent. Often ignored or discriminated against by the establishment during their lifetime, many historically significant individuals continue to be excluded posthumously. However, through the work of NJCT (an English Heritage approved plaque and sculpture scheme) that number has risen to 7%.
To raise awareness of the imbalance that still exists and do something visible to address it, The Black Plaque Project sees specially designed black plaques installed across London to celebrate the lives of some of its many notable Black residents – who, despite their achievements, continue to be officially overlooked.
Val McCalla was born into a poor community in Kingston, Jamaica and travelled to Britain in 1959 aged just 15. After a stint working on the East End News in Bethnal Green, he founded The Voice newspaper in 1982 determined to raise awareness of Black issues and tell the stories of Black life in Britain. It went on to make the careers of many influential Black writers, racial equality campaigners and broadcasters including Tony Sewell, Trevor Phillips and Rageh Omaar.
Other plaques already in place across London include:
Winifred Atwell: Described by Elton John as his first hero on the piano. 1954 saw Atwell become the first Black person to go to number one in the UK singles chart.
Len Dyke, Dudley Dryden and Tony Wade: The fathers of the Black hair care and beauty industry in the 1960s and among Britain's first Black millionaires.
'Hot Chocolate' singer and musician Errol Brown: Installed in St John's Wood, Brown's wife Ginette said he would be honoured and thrilled to be recognised in this way.
In total, permissions for 27 black plaques are being secured, with an interactive Black Plaques map at www.blackplaqueproject.com allowing the public to find the locations of the commemorations as they are installed and learn more about the men and women they celebrate.
The names of these Black pioneers were selected in consultation with Dr Jak Beula, founder and CEO of Nubian Jak Community Trust – which has, erected a number of plaques and statues highlighting Black achievement over the past 16 years.
Dr Jak Beula, founder of the Nubian Jak Community Trust said: "We are thrilled to raise awareness of pioneer Val McCalla through a black plaque, which we are looking forward to turning permanently blue in August. Val was a significant personality, and his life's work led to greater awareness of the experiences of the Black community in Britain. Even after his death, his influence continues to be felt.
"It is all the more poignant that this installation is taking place on Windrush Day 2021. The Windrush generation has made, and continue to make, extraordinary contributions to this country, and it is vital that they are not forgotten in the history we teach future generations."
Sam Adio & Ken Abalos, the Havas London creative team behind The Black Plaque Project, said: "Val McCalla is exactly the type of man Londoners need to learn more about. He had a tough start in life in Jamaica but ended up a successful entrepreneur and an influential voice at a time when the lives and experiences of black people in Britain were not high up the agenda. His newspaper was a true voice for the community and arguably helped pave the way for the Black Lives Matter movement today. It feels right that his plaque will be installed, and his contribution recognised, this Windrush Day."