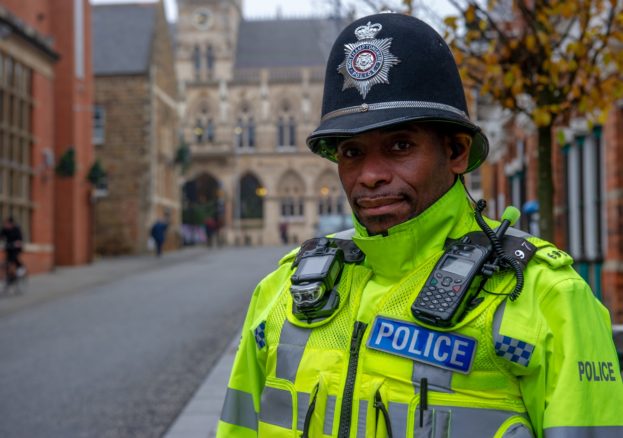 Salary:  £100,000 to £120,000 dependent on experience
Northamptonshire is unusual in that it benefits from having a combined Police, Fire and Crime Commissioner. What this enables is the opportunity to look at a truly innovative way for the Police and Fire Services across the county to work more collaboratively together.
As part of this vision the Police and Fire Chiefs are seeking a creative and driven Transformation Director to look at what Northamptonshire are calling Enabling (or Corporate) Services. Reporting directly to both Chief Officers your remit will be unique and will bridge both leaderships teams to genuinely drive closer working practices. The aim is to create a strategic vision for the county that will put safety at the heart of the community and make Northamptonshire a safer place to live, work and visit.
We are therefore seeking an exceptional individual who will use their experience of strategic leadership and commercial acumen, to help enhance and improve our performance and realise our ambition to deliver high quality services across the Police and Fire Service. This is a pioneering approach and we are seeking someone with that mindset.
The person
With a track record of organisational improvement and with a values-led approach, you will be focused on collaborative and effective service delivery within a strong performance management culture.
With the ability to see the bigger picture, put forward new ideas and lead change, you will have the commercial focus need to anticipate and shape events and to persuade others in a confident and inclusive manner. The ability to motivate and inspire colleagues, partners and stakeholders is essential. This role will be instrumental in delivering on our continuing commitment to equality, inclusion and our core values in the delivery of services and in employment.
It may be that you have done so successfully at a similar scale in a commercial business (possibly supplying to the public sector), or indeed in a local authority, the military, or in an emergency service. What is key though is that you will have the strategic vision and innovative skills needed to add real value to meet the challenges of a uniquely complex environment. What you will readily recognise though is just what a unique opportunity this is to shape not only the future of the Police and Fire Services in Northamptonshire, but also your own career.
How to apply
To find out how to be part of the change go to www.northants-police-fire-careers.com. For an informal discussion to explore the role and your fit in more detail please contact Peter Buffoni or Olivia Robinson on 07964 877 654 or 0113 205 6298 respectively.
This may be at the end, but it is far from an afterthought; we are committed to creating an inclusive environment, which promotes and supports inclusivity and respect, with a culture that supports our communities and partners and celebrates all aspects of diversity. Achieving our aim to lead to a working environment that is free from discrimination, harassment, bullying and victimisation.
With the potential for a relocation package available, this could be your moment to join the change, so don't miss the closing date for applications: 23:59, Sunday 9 February 2020.