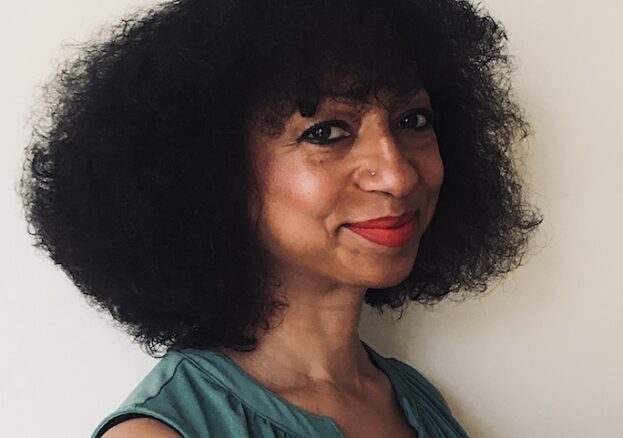 On Saturday 7 October at Finchley Church End Library from 11am-12.30pm, including a Q&A session and a prize for the best question. Barnet Libraries Black Literary Festival presents: An in-person morning with children's author J T Williams discussing her stunning books The Lizzie & Belle Mysteries.
There will be a bookseller in attendance. You can pay for purchased books either by cash or card.
J T Williams will sign purchased copies of her books.
This event is part of the Barnet Libraries Creative Communities program.
J.T. Williams is a children's writer with a passion for hidden histories. Blending historical research with creative storytelling, she writes to shine a light on the Black British past.
J.T. has worked as a primary school teacher and a creative writing facilitator for budding writers of all ages. She spearheaded the Black literature education programme Africa Writes: Young Voices and works regularly on educational projects with the British Library.

The Lizzie and Belle Mysteries (Farshore Books) is a thrilling new mystery series set in Georgian London and based on real life historical figures Elizabeth Sancho of Westminster and Dido Belle of Kenwood House.
The first in the series, Drama and Danger, was one of the Guardian's Children's Books of the Year for 2022, as well as being shortlisted for the Foyles Children's Book of the Year 2022 and the Waterstones Children's Prize 2023.
The sequel, Portraits and Poison, was published in March 2023.
The Lizzie and Belle Mysteries: Drama and Danger
The streets of Georgian London can be dangerous. Not everyone is what they seem.
Lizzie Sancho and Dido Belle live very different lives. Lizzie works at her family's buzzing Westminster tea shop, while Belle leads a quieter life at Kenwood House. Their worlds collide when disaster strikes at the Theatre Royal Drury Lane and Lizzie's father's life is put under threat.
Why is someone after Ignatius Sancho? And who is the shadowy figure on the balcony?
Friendship, a fight for freedom and a race against time to solve the mystery before danger strikes again!
The Lizzie and Belle Mysteries: Portraits and Poison
Agents of history. Partners in mystery. Sisters in solving crime.
Lizzie Sancho and Dido Belle have formed a detective agency and it's time for their toughest challenge yet!
Georgian London is plagued by a series of mysterious thefts and sinister poisonings. Lizzie and Belle must use all their daring detective skills to find out who is behind the crimes and bring them to justice. The clock is ticking.
Location: Finchley Church End Library Regents Park Road #318-320 London N3 2LN
Date and time: Sat, 7 Oct 2023 11:00 – 12:30 BST
Reserve a spot here