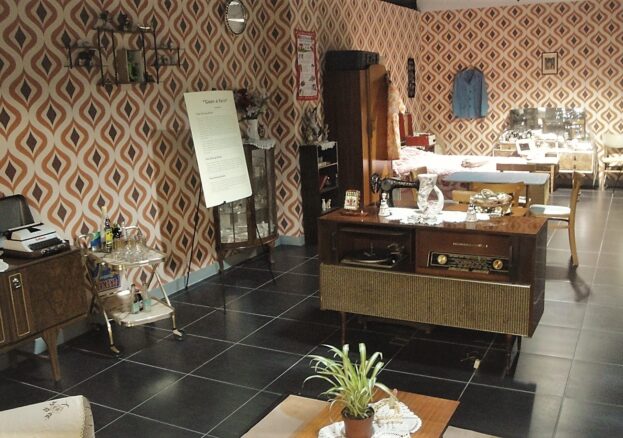 On Friday 18th February, the Windrush Generation Legacy Association's (WGLA) exhibition celebrating afro hair opens. The WGLA have transformed their space in Croydon's Whitgift centre into a gallery allowing visitors to journey through centuries of afro hair engaging with familiar and unfamiliarly tools, techniques and designs.
Today, Black British women spend £168MM a year on hair products. In recent contemporary Western society, it has often been acceptable for employers to tell people their afro hair is 'unprofessional' and for educators to punish children for natural hairstyles. Currently, we are experiencing a pushback against a culture that demonises afro hair and a resurgence of the natural hair movement. People are championing and embracing their natural hair textures and the diversity of afro hair. Afro hair has incredible potential for an array of styles, from cornrows, bantu knots, dreadlocks, afro puffs and of course, the afro. The Rich Tapestry of Afro Hair exhibition showcases the diverse history of afro hair and explores how it has evolved through time.
(Previous exhibition at the WGLA featuring stories of people who arrived in the UK during the Windrush era)
Spanning generations, continents and cultures, the exhibition provides insight into the different meanings and purposes of afro hairstyles. Whether it's braided hair being used to show a person's age, their and spirituality, or indicate freedom from slavery. The Rich Tapestry of Afro Hair is a snapshot that shows how afro hair styles have changed and the origins of different styles, tools and techniques.
The exhibition will include salon chairs and hotcomb stoves reminiscent of the unique hair salon treatment and maintenance experience in the Black community. It will feature different objects from wigs and hotcombs to beads and pomades, and highlights individuals such as Egyptian Queen Cleopatra and the legend of her straight hair, and testimonies from Croydon locals about their personal hair journeys.
As well as the visual display, the exhibition aims to educate visitors by unlocking lesser-known histories of influential individuals such as Annie Turnbo Malone, an African-American entrepreneur who educated women on how to manage their hair. The exhibition will also pay homage to those such as icon and America's first female millionaire Madam CJ Walker who developed and sold hair products for afro hair.
Whitgift Centre, Unit 1036-1037v(upper level)
21 North End
Croydon
CR0 1TY