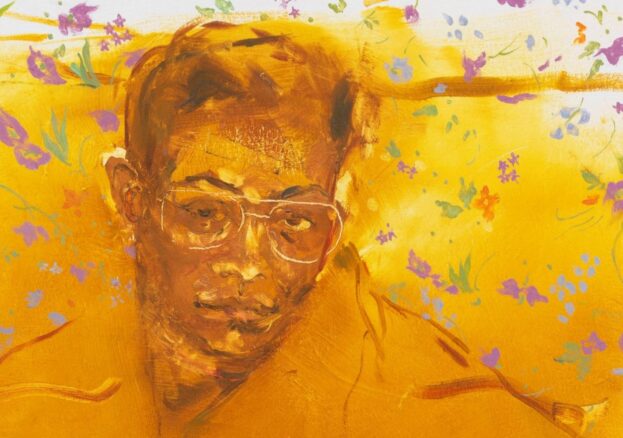 The exhibition draws out timely and necessary discussions on care, racial politics, representation, and art history, revealing Packer as one of the most significant artists of her generation.
"My inclination to paint, especially from life, is a completely political one. We belong here. We deserve to be seen and acknowledged in real time. We deserve to be heard and to be imaged with shameless generosity and accuracy." – Jennifer Packer
This exhibition, the artist's first in a European institution, includes paintings and drawings from the past decade alongside recent work.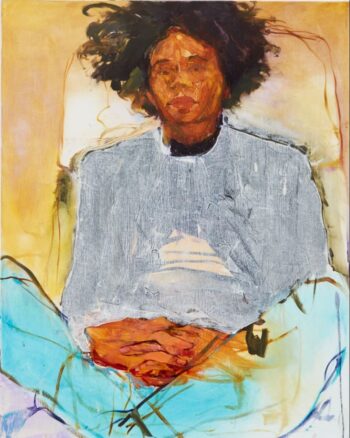 Combining observation, improvisation and memory, Packer's intimate portraits of friends and family members and flower still paintings insist on the emotional and physical essence of the contemporary Black lives she depicts. While the casual repose of her portraits is the result of her care for the sitters, Packer acknowledges her choice to paint figures as political, stating: 'Representation and particularly, observation from life, are ways of bearing witness and sharing testimony'.
Jennifer Packer's paintings recalibrate art historical approaches to these enduring genres, casting them in a political and contemporary light, while rooted in a deeply personal context. On occasion, Packer describes her flower compositions as funerary bouquets and vessels of personal grief; these paintings about loss are often made in response to tragedies of state and institutional violence against Black Americans.
Featuring 34 works dated from 2011 to 2020, the exhibition will present portraits of artists from Packer's New York circle, monochromatic paintings, intimate interiors and flower still lifes including Say Her Name (2017), painted in response to the suspicious death of Sandra Bland, a Black American woman who is largely believed to have been murdered while in police custody in 2015. The exhibition will also include drawings which for Packer are rarely just a study but hold a weight of their own that differs from paintings.
Large print guides available at reception. For further information on facilities and access please visit here
Artist Biography
Jennifer Packer (b. 1984, Philadelphia) lives and works in New York. She received her BFA from Tyler School of Art and Architecture, Temple University, Philadelphia in 2007 and MFA from Yale University School of Art in 2012. In 2012-13 she was an Artist-in-Residence at The Studio Museum in Harlem, and from 2014 to 2016 she was a Visual Arts fellow at The Fine Arts Work Center in Provincetown, Massachusetts. Her 2017 solo exhibition Tenderheaded at the Renaissance Society, Chicago toured in 2018 to the Rose Museum at Brandeis University. In 2019 Packer exhibited in the Whitney Biennial; other group exhibitions include 33rd Bienal de São Paulo (2018) and The Studio Museum in Harlem (2019, 2017, 2013 and 2012).
Packer is an Assistant Professor in the painting department at Rhode Island School of Design. She is the recipient of the 2020 Hermitage Greenfield Prize and the Rome Prize at the American Academy in Rome 2020-21. She has a forthcoming solo exhibition at The Museum of Contemporary Art, Los Angeles (MOCA) and will be participating in Prospect New Orleans, 2021.