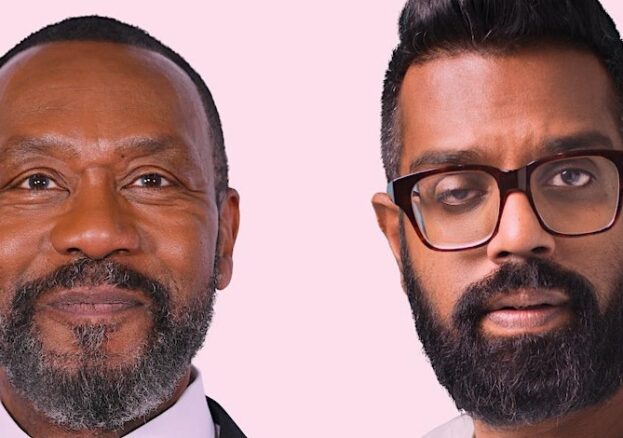 Synonymous with British comedy, Henry's career began in working men's clubs, and took off when, at 16, he won a televised talent competition. Since then, he has starred in Hollywood films and award-winning television programmes, won the prestigious Golden Rose of Montreux, and helped to raise more than £1bn for good causes.
But it's not been a straightforward journey. Henry's memoir, Rising to the Surface, reveals the pain of losing his mother as well as his experiences of a media industry which he works so hard to diversify. He is a champion of new storytelling within television, realised through his upcoming series Three Little Birds, developed with Russell T Davies. A fictional account of three Caribbean women who arrive in the UK with the intention of starting a new life, the story takes inspiration from his own mother's Windrush experiences and the difficulties of beginning again.
Henry will be in conversation with Ranganathan, himself a Bafta-winning comedian. Join them for a wide-ranging discussion covering life, loss and the legacy of a generation who crossed the Commonwealth looking for a new beginning.
Please note: the ticket price includes a venue restoration levy which goes towards the upkeep and restoration of Alexandra Palace.
Date and time: Wed, 26 Jul 2023 20:00 – 21:00 BST
Location: Alexandra Palace Theatre Alexandra Palace Way London N22 7AY
Get Ticket here
For any accessible bookings, please email access@alexandrapalace.com and the team will help place your booking.
If you cannot attend the London event, this event will also be livestreamed. Click here to purchase an online ticket.