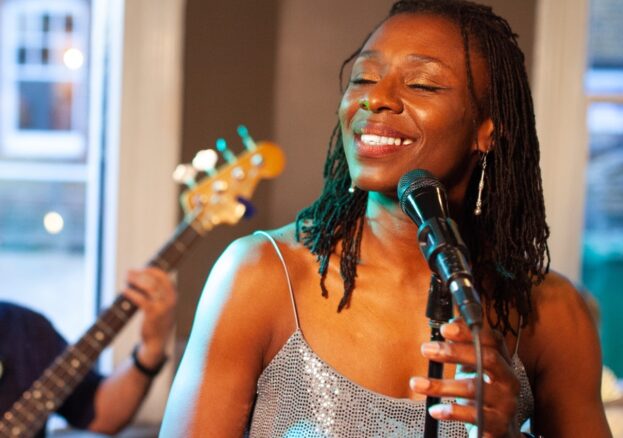 SONGS from my Soul is a powerful exploration of a mother-daughter relationship through song and spoken word playing at The Tower Theatre, Folkestone on October 29 and 30. Tickets are on sale now via the theatre website.
This funny, poignant two-hander follows Ginger and her mother's journey as first and second generation immigrants from the West Indies. The show features songs by Aretha Franklin, Roberta Flack, Gregory Porter as well as inspirational new material from this award-winning team.
Coinciding with Black History Month, the show is part of a wider project aiming to give voice to the experiences of black women in the UK past and present.
John Pritchard from The Tower Theatre said: The Tower Theatre is proud to be partners in the production of the funny and powerful Songs from my Soul, the work asks powerful questions on life for black women in the UK."
Ginger Bennett, known for her intimate style of performance is originally from Lewisham, south east London. She has been living and performing as a singer on the Kent Coast since 2003.
Following a successful sporting career in Rugby she returned to her first passion – music – and has performed at the Margate Jazz and Soul Festivals and is a regular performer at the Canterbury Festival.
Pianist and composer Frances Knight specialises in jazz, soul and Latin music. She has featured on many recordings, working with Canterbury legends such as Tony Coe and Hugh Hopper.
Her compositions have been featured on radio in the UK and Europe. Frances has won a Musicians Federation Prize for her songwriting.
The due will be joined on stage by actress Maxine Edwards, a regular player with the Bromley Little Theatre since 2014, and bass guitarist Martin Elliot, who has played many West End shows, such as Les Miserables, Grease, Cats and Chess.
Ginger said: "Songs from my Soul has been made possible with the very generous support of the Arts Council.
"This project came about following conversations with my black and brown friends during lockdown. Even with skin colour in common, we were enraptured with each others' stories of coming to the UK with our sense of belonging to our communities today and our celebration of what it means to be black and British.
"It was a pleasure to amalgamate many of these conversations to form Songs from my Soul and it was truly inspiring to take some of those stories and make music. This is such an important part of UK history."
Show tickets available at www.thelittleboxoffice.com/towertheatrefolkestone/