I have never thought of myself as exceptional or inspirational. I had also never thought of myself as great or an achiever. In fact, for most of my life, I doubted myself and my abilities because I have struggled so much and failed countless times. I know that many people in the world can relate with my story because all of us are fighting our own battles and failing each day.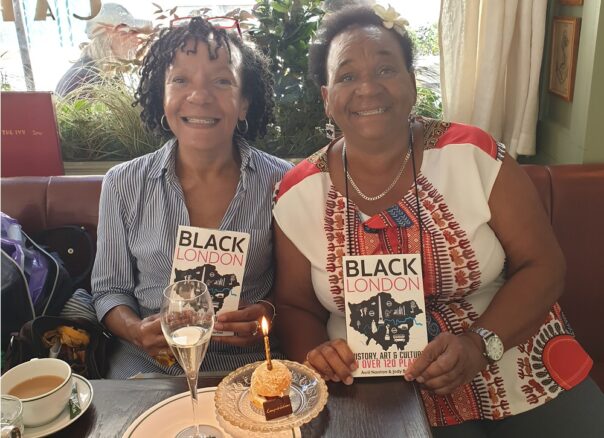 This is particularly the case for many Black people because unfortunately, we have generally had fewer opportunities compared to other races due to being oppressed for a long time. So sadly, it made little difference when we were suddenly given our 'freedom' (as though it was theirs to give).
Strangely, but unsurprisingly, under this freedom we have essentially just been allowed to exist without being given any reparations or compensation for the injustices and atrocities that we suffered. We have simply been told we are free to compete with people who are far ahead of us – people who benefited from our labour and enslavement. Of course, a lot has changed since then, and things are still changing. I currently believe that Black people now have opportunities which we need to seize…and seize them we will!
With that being said, I must admit that I genuinely believe that my story was ordinary and uninspiring. However, many people have told me that my story is actually quite inspirational and that I must share it to help inspire other people who are currently facing the same problems and challenges that I overcame.
My story
The Struggle
I have lived in London since 1965. Having lived here for so long, I identify it as my home. I attended primary school in London and enjoyed it immensely. Unfortunately, I performed poorly in secondary school because at the time, I was quite unfocused and playful. Consequently, I left secondary school with poor grades. After secondary school, I would search for and do different kinds of work but I kept getting one terrible job after the other. I tried everything – virtually everything – and nothing seemed to work. At one point I even became a stand-up comedian! Nonetheless, after a long period of searching, I eventually found a job and worked in charities as a PA and Facilities Manager. However, I was eventually made redundant at the age of 56.
A Twist of Fate
After losing my job to redundancy, I started a tour guiding business at the age of 57. I am proud to say that fortunately for me, this venture has really taken off. Strangely though, a large part of my success is due to all the failures and pain that I suffered in the past. As if to add icing to the cake, at my current age of 63, my co-author Jody Burton and I have written a book titled "Black London: History, Art & Culture in over 120 Places." The book involved three years of gathering information about places in London so that readers can easily identify and appreciate their Black identity. As a culmination of 3 years of our hard work, the book can be used as either a guide or a historical book. I am really happy that it has become popular among Black people – because it has achieved exactly what we created it for – the promotion of black pride, excellence and history in London.  That is the message we set out to put across. So, after all is said and done, when you tell my story, let it be known that I am extremely proud to be Black, a Londoner and a natural born fighter.
Avril's Walks and Talks
Carrying out walks and talks all over London
www.avrilswalksandtalks.co.uk
​Email  info@avrilswalksandtalks.co.uk
Avril's Walks and Talks was set up specifically to take in all aspects of London's cultural wonders, showcasing the various statues, monuments, buildings and the quiet little back streets that make up London. The walks and talks focus especially on the African Caribbean histories of London; from central to the individual boroughs.
Avril's Walks and Talks was founded in 2016, by Avril Nanton who grew up in Canonbury, Islington, after moving to Britain from Dominica in 1965. Tired of black histories being reduced or erased completely by the mainstream, Avril was keen to make known the rich diverse histories of African Caribbean communities across London. She is now one of the few Black Female Professional Guides in London. She is fully qualified and is a member of various well-known institutions such as the British Library and the London Metropolitan Archives.
​As a professional guiding service as well as providing presentations that show the cultural history of London, Avril's Walks and Talks will take you on personal guided tours around London that will show and tell you about areas, buildings, statues that we walk past every day without knowing their histories. Areas such as Trafalgar Square, Westminster Abbey, Cleopatra's Needle which all have a strong connection to African Caribbean history – and that's just the central London sights!
Imagine how much history there is in the other boroughs around London. Avril's Walks and Talks will take you through the black history of the boroughs outside of central London.