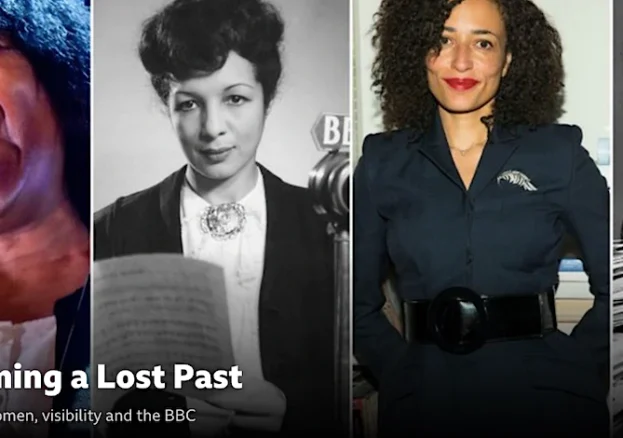 A day where participants have an opportunity to discuss and interrogate the BBC coverage of Black feminist activists and Black actresses.
Join us at The Feminist Library as Aasiya Lodhi, leads participants through discussion points examining how Black feminist activists and Black actresses have been promoted or obscured in mainstream British culture and society, drawing on material from BBC Archives.
Lodhi is a Senior Lecturer in Media at the University of Westminster. She is a former BBC producer (Radio 3, Radio 4 and World Service) with a specialism in arts and documentary programming. Her research is concerned with twentieth-century British cultural history, especially in relation to colonialism, media and literature.
Refreshments will be provided and an opportunity to connect participants after the discussion.
**This event will be audio recorded by the BBC, therefore release forms will need to be signed upon entry.
For any questions or queries kindly contact culture@feministlibrary.co.uk.
Date and time
Sat, 3 December 2022, 13:00 – 15:30 GMT
Location: The Feminist Library 161 Sumner Road London SE15 6JL
Book Ticket here
Tickets: £0 – £5.98
Organiser of Reclaiming a Lost Past: Black British Women, Visibility and the BBC
The Feminist Library is a large archive collection of feminist literature, particularly Women's Liberation Movement materials dating from the late 1960s to the 1990s. We support research, activist and community projects in this field.
The Library is also an autonomous feminist community space. The Library is trans-inclusive, welcomes visitors of any gender, does not require registration or membership, and provides an intersectional, non-sectarian space for the exploration of feminism.