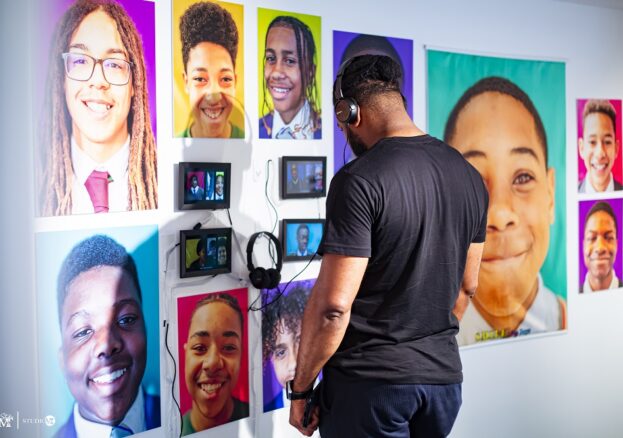 S.M.I.L.E-ing Boys Project is a research-led, wellbeing project, conceptualised and led by artist Kay Rufai, which aims to challenge negative narratives and stereotypes associated with black boys.
From March-July 2022 participants from Plumstead Manor and Thomas Tallis Schools within the Royal Borough of Greenwich took part in a series of creative workshops with Kay, exploring a range of topics connected to agency, culture, identity, mental health and society.
The programme culminates with this exhibition of photographic portraits taken by Kay of – and in collaboration with – the participants. Uncovering the truths, realities, and growth of these young boys throughout the project, the exhibition will be displayed in the Lillian Barker Gallery at Woolwich Works. The large-scale portraits provide visitors with an opportunity to understand and engage with the realities of these young people.
Date: On now until Sunday 30 October
Tickets: Free
Venue: Woolwich Works, 11 No. 1 Street, London SE18 6HD