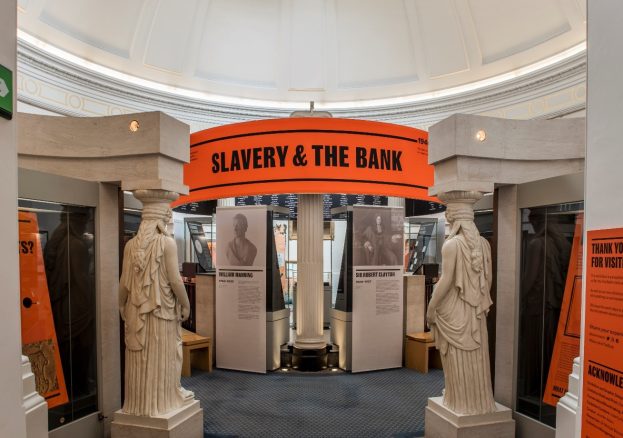 For over 300 years, the slave trade tore more than 12 million African people from their homes and families. In this exhibition, we reflect on how the wealth created through transatlantic slavery shaped the development of Britain.
The exhibition is open Monday to Friday 10am – 5pm, with late openings until 8pm every third Thursday of the month. The exhibition will be on until 28 April 2023.
Entry is free, and no need to book ahead.
Explore five key moments from the exhibition in our online exhibition.
Join us a free lunchtime tour led by the museum's curators. Tours take place at 12pm and last approximately 20 minutes. They are free, and no booking is necessary. Please arrive 10 minutes early to avoid queues as you enter the museum.
Upcoming dates: 
Wednesday 10 August at 12pm
Thursday 25 August at 12pm
Tuesday 6 September at 12pm
Friday 23 September at 12pm
https://www.bankofengland.co.uk/museum/whats-on/slavery-and-the-bank