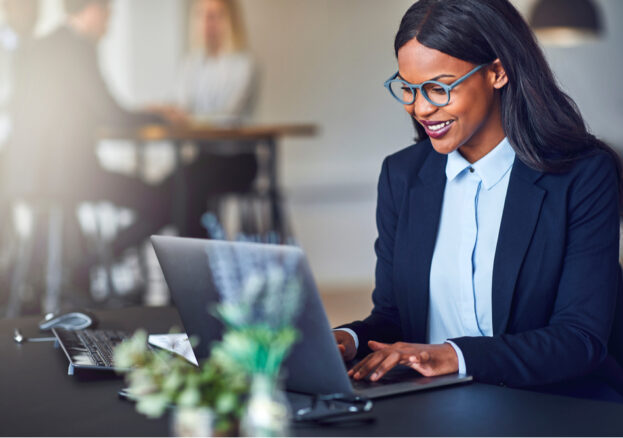 The 100 Black Interns initiative, aimed at addressing the chronic underrepresentation of Black talent in the British investment management industry, has been doubled in size to 200 firms after a stunning response from the City's fund management industry. The 200th company agreeing to take on at least one Black intern next summer has now been confirmed.
The roles on offer on the programme will be in critically important investment teams that make key decisions worth billions of pounds. The programme has firms participating from all parts of the investment management industry including long only and hedge funds, private equity, credit and real estate managers, together with consultants and pension funds.
Applications are welcome from Black students from any academic discipline and from any year group at a UK university, including those on gap years and those who have graduated in 2019 or 2020. Those applications should comprise a one page CV and a cover letter of up to 400 words. The deadline for applications is 13th November. The paid internships will be for a minimum of six weeks beginning in the summer of 2021. Further details can be found at www.100blackinterns.com.
The programme is being co-ordinated by Dawid Konotey-Ahulu, co-founder of Redington and Mallowstreet, Jonathan Sorrell, President of Capstone Investment Advisors, Michael Barrington-Hibbert, founder and managing partner of Barrington Hibbert Associates and Wol Kolade, Managing Partner of Livingbridge.
Jonathan Sorrell, President of the global alternative investment management firm Capstone Investment Advisors, said: "The astounding response of the fund management industry has shown what can be achieved to improve the opportunities for Black people in this country."
Dawid Konotey-Ahulu, who in addition to his roles at Redington and Mallowstreet, runs Spellbound, an organisation that helps disadvantaged people learn how to speak in public, will co-ordinate a training programme for the successful interns. "You would not expect someone to run the London marathon without training, therefore we will prepare the interns for the high-powered office environment they're entering so that they can thrive and the firms can benefit from the great candidates joining them," he said.
Wol Kolade, Managing Partner of Livingbridge, the mid-market private equity company, said: "The quality of candidates who have sent us their CVs following our announcement last month has been overwhelming. This shows that if you offer opportunities to Black people, there are many keen to show what they have to offer."
Michael Barrington-Hibbert, founder and managing partner of Barrington Hibbert Associates, said: "We've seen a great response from Black students and graduates who have become aware of the programme, but we want to make sure we attract all the people who could benefit from these internships, whatever their background and whether they'd previously considered a career in finance or not."