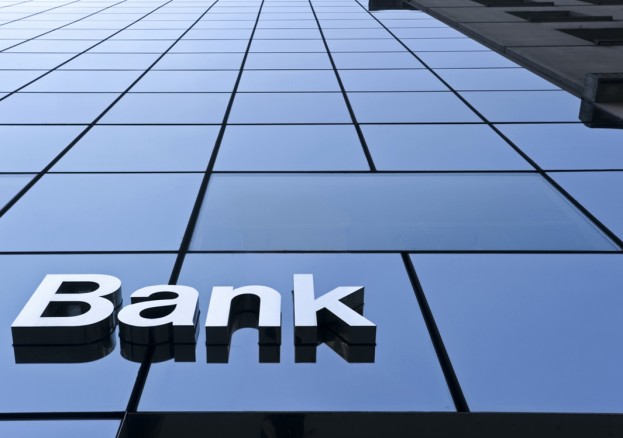 Business customers, from very small to multi-national conglomerates, are hugely important to banks in terms of revenue.
Corporate bankers provide valuable and very personal support to small and medium sized businesses in particular, handling transactions like payments and the processing of salaries, assessing business plans and loan applications and maintaining a close eye on their business strategies.
You would be a single point of contact to business customers, providing co-ordinated access to your bank's range of products and services. It's an immensely exciting and challenging role, with targets to meet and risks to analyse. Strong relationship building skills will see you become a key point of contact for customers and colleagues alike.
Tasks
Responding to initial business enquiries, sourcing new customers, following up leads and meeting with business customers face-to-face
Keeping up-to-date with the financial services market and your organisation's products and services and marketing those that best meet your business clients' needs
Running through customers' proposals and plans, suggesting potential options to market services and grow their busines
Investigating financial options available to businesses, such as loans or grants
Proactively promoting, monitoring and improving products
Implementing and monitoring sales plans with management
Visiting business customers' premises to assess the quality of facilities and management, and risk assessing financial status and how well each business is performing against plans and targets
Maintaining ongoing relationships with customers, regularly reviewing their business and product needs
Promptly referring situations you are not authorised or knowledgeable enough to deal with, liaising with central business banking specialists
Ensuring compliance with legal requirements, industry regulations, organisational policies and professional codes
Skills
Commercial awareness and understanding about how companies make money
Analytical, able to interpret numbers and view business plans with an open mind
Self-confidence
Lateral thinking and initiative
Excellent communication, interpersonal, IT and leadership skills
Team player with the ability to develop and maintain relationships with customers and branch staff
Enthusiasm to learn and self-motivation
Ability to work under pressure and actively seek new opportunities
A 'can-do' positive attitude
Judgement and decision making skills
Trustworthy
Motivation to meet targets
Flexibility, as this job is not purely office-based. Travel may be required to visit customers in different branches or their business premises
Useful Knowledge
A new entrant will not always be required to have this knowledge. Employers usually provide training to acquire skills for:
Managing corporate and business relationships and the regulatory framework for interacting with clients
The different aspects of corporate, commercial and business lending and your organisation's procedures and systems for delivering customer service
How to review and evaluate business plans impartially and respond to clients where unforeseen circumstances affect the delivery of financial services products and/or services
Knowledge of how businesses can access international markets
Measuring risk and business performance using due diligence techniques
Compliance with wider legal, regulatory and corporate responsibility requirements and an understanding of how these impact on your business clients' activities
Entry Qualifications
Prior experience working in banking will prove beneficial. Many of the larger banks offer internships and work experience, providing a useful insight to the career. Whatever the route in, corporate bankers need an understanding of numbers and to be able to communicate with people and produce written reports, so qualifications in Maths and English are important. Criminal Records Bureau checks and bankruptcy checks will usually be carried out. There are typically four main routes into corporate banking: 1. Progressing from an entry level role in the branch on an in-house training programme. In order to gain an entry level position, employers will look for people who have:
A Levels, Scottish Highers or equivalent qualifications such as Business, Administration and Finance (BAF) Diploma, BTEC National Diploma, Welsh Baccalaureate (BAC), SVQ Level 3 or Higher National Certificate (SCQF Level 7)
2. A retail banking Apprenticeship, joining an accelerated training programme
Level 2 Apprenticeship in Providing Financial Services, Retail Banking (England, Wales, Scotland and Northern Ireland)
Level 3 Apprenticeship in Providing Financial Services, Retail Banking (England, Wales, Scotland and Northern Ireland)
3. Recruitment schemes for people with school / college leaver qualifications. These schemes often last between 3 and 6 years. Professional qualifications will be part of the scheme and sometimes the employer will offer a 'sponsored degree' route where the candidate will undertake a degree at the same time as working. Entry requirements will vary, depending on the employer.
4. A retail banking graduate training programme for people with a degree. Graduate schemes usually ask for a 2:1 degree or higher. A business, marketing or finance orientated degree may help. It is increasingly common today for people working in corporate banking to study towards technical qualifications that meet the FSA's new Banking Conduct Regime. These include:
Level 3 Institute of Financial Services Certificate in Retail Banking Conduct of Business (CertRBCB)
Level 4 Institute of Financial Services Diploma in Retail Banking Conduct of Business (DipRBCB)
Professional Qualifications
Corporate bankers and relationship managers today need a broad understanding of customer management, products and risk management. Professional qualifications studied will vary depending on their level of entry. Those working their way up internally may study qualifications in customer care and retail financial services, which are available from Level 1 up to Level 4 through the Institute of Financial Services and other awarding organisations:
Institute of Financial Services Professional Certificate in Banking (PcertB), which incorporates the relevant modules Managing Corporate and Business Relationships and Corporate, Commercial and Business Lending
Chartered Banker Institute Advanced Diploma in Financial Services
Chartered Institute for Securities & Investment (CISI) Level 3 Certificate in Corporate Finance
The CFA Institute's Financial Analyst Program
City College Norwich Qualifications (CCNQ) Level 3 Certificate/Diploma for Professional Bankers and Level 7 Diplomas in Business and Corporate Banking, Building Society Operations or Chartered Bankers.
The Chartered Banker Institute qualifications can be used as a transitional step to study for their Chartered Banker qualification. The Institute of Financial Services delivers and assesses a Foundation Degree and Degree in Banking Practice and Management, which can lead to Chartered Associateship. The CCNQ Level 7 Diplomas in Business and Corporate Banking and Building Society Operations can be used as a transitional step to study for the Diploma for Chartered Bankers.
Salary
Trainee positions, with some experience of working in banking, start at approximately £15,000 per annum. A graduate or school leaver joining a formal programme could expect a salary of £18,000 – £22,000 per annum. With the right experience, qualifications and skills you could progress to management roles and earn in excess of £50,000 per annum. This does not include potential bonuses or additional benefits. Salaries will vary considerably based on location and employer.
Trends
Opportunities exist nationwide, although there is often a higher concentration around major cities where corporate teams are typically based. Once experienced, you'll probably be handling more complex cases, and, with appropriate qualifications, you can start giving more business specific support. With so many specialist roles available, there are many opportunities. You could concentrate on serving certain sectors and clients, or take a more product-focused role, for instance in loans or trade finance. Or you could move into corporate finance, where you'll be exposed to the multimillion-pound businesses. If you decide to switch, the skills and business insight gained can be just as useful in other banking or indeed financial jobs, like compliance and risk management. In Northern Ireland over 700 foreign investors have based themselves in the region and businesses across the globe recognise that NI offers some attractive incentives and corporate banking advisers play a crucial role in helping to turn visions into reality. UK businesses that want to expand and build their market overseas, possibly exporting and importing, the big banks also have specialists based in the UK and across global market networks with specific knowledge about different cultural, monetary and economic challenges. So, overseas work once experienced can be a real possibility.