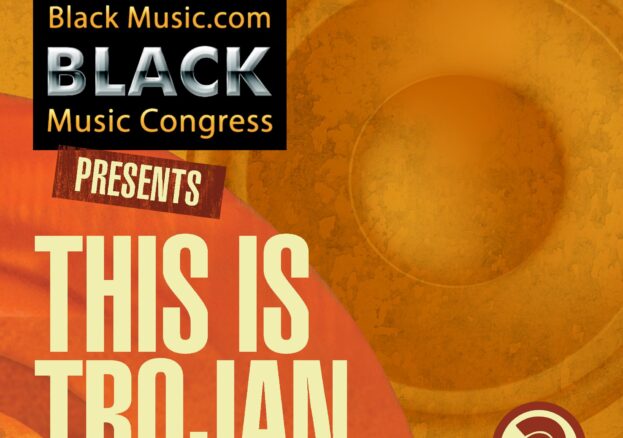 Kwaku BBM: Reggae Memories Playlist Or The Non-Anorak's Choice
Click here to listen to 'BBM/BMC Presents This Is Trojan' on Spotify to mark British Black Music Month 2021.
Growing up in Accra, Ghana as a youth, my earliest recollection of a Jamaican popular record was hearing Prince Buster's cheeky 'Ten Commandments' on the wired radio set at home. Of course the likes of Harry Belafonte was popular among the big people, with his remakes of Caribbean songs, such as 'The Banana Boat Song (Day-O)'. I remember 'Jamaican Farewell' being a particular favourite of my elders, as they had their impromptu parties playing 7-inch singles stacked on the automatic record changer.
Johnny Nash was also popular with his late 1960s hits, such as 'Hold Me Tight' and 'Cupid', which we heard on radio or at a party. Another popular song on radio at this time was 'Angel Of The Morning'. However, whilst PP Arnold had a big pop hit with the song, for some reason I had always had a reggae connection with that song. I was sure I did not hear a pre-1970 reggae version before leaving Ghana. But in researching to compile this Playlist, I've found out Trojan did release a Joya Landis cover version in 1968.
Whether or not I heard Landis' version in Ghana, I'm not sure. However, on relocating to London, the 'Angel…' familiarity factor must have influenced my earliest LP purchases, as I associated it with being one of the tracks on the first LPs I ever bought. These included one of those cheapo 99p-type 'Top Of The Pops' compilations full of remakes of recent hit songs. However, upon researching, I found out that Landis' 'Angel…' track was included in the very first edition of Trojan's budget-priced 'Tighten Up'. I bought my copy from a tiny electrical store in Neasden Parade in north-west London, where the LP racks were positioned outside the store, for ease of browsing.
I probably must have bought the album, not necessarily because I knew Landis' cover, but because I recognised the song. This seems the most likely reason for my associating my earliest memories of reggae with 'Angel…'. In recognition of solving a 50 year long cognitive dissonance, it's befitting that this Playlist kicks off with Landis' version of 'Angel Of The Morning'!
Although I lived close to Trojan Records' Music House and the London Apollo club, I never ventured into the former, and only raved once in the latter. In essence, I was a soul and pop boy. My consumption of reggae wasn't typically from being crushed in some ram-packed club, rubbing off the wallpaper in a house blues party, following a particular sound system, or spending endless hours listening to records to buy in some tiny, specialist record shop.
Occasionally, I followed my reggae-head cousin to some of the blues parties, and briefly managing a reggae artist gave me fleeting exposure to reggae club culture. My manager's status allowed me to see quite a number of reggae acts at London's 100 Club. I recall one night when the place was packed out because Culture was performing. The husband of the husband and wife team, who promoted the reggae nights, got a few of us in through a side entrance!
I have great memories in that same venue of a great, but unsung British reggae band called Dambala, who tore up the place. One of their memorable songs was 'Zimbabwe', a militant song about the Frontline States, long before they either gained "independence" or "multi-racial" democracy.
Right, let's get back to reggae records. This Playlist is made entirely of records either originally released or distributed by, or now owned or controlled, by Trojan Records. This is what I call a non-anorak's choice, influenced mainly by what was pumped out into the mainstream via radio, TV, or the music press.
Of course I'm showing my age when I say I was in boarding school in Birmingham, when I first saw Dave & Ansell Collins perform 'Double Barrel' on Top Of The Pops, which went on to give Trojan its first UK chart-topping single 50 years ago!
Trojan would go on to bag a number of Top 30 hits, the pool from which records were generally selected to be performed on the once powerful Thursday evening TV viewing ritual that was Top Of The Pops. However, although Maytals' 'Monkey Man' only made it to the outer reaches of the Top 50, it was still a big tune, at a time when reggae records seldom breached the Top 50. Except if it was deemed a novelty record, or had serious promotion behind it, which often meant paying a plugger to promote the record to the powerful gate-keepers – the pop radio producers and presenters.
It was a catch 22 of sorts, as a record was unlikely to make it into the charts if the big pop station of the day BBC Radio 1, or the commercial radio stations that came on the scene from the mid-1970s onwards, wasn't playing the record on heavy rotation.
Of course, the dulcet lead vocals on 'Monkey Man' was that of the recently departed Toots Hibbert. I recall buying a copy of Toots & The Maytals' 'In The Dark' LP. But I don't know if I bought a copy of the 'Monkey Man' album, though I remember one of the songs on that album, 'Pressure Drop', was remade by the soulful rock singer Robert Palmer. In fact, it was the title track of Palmer's 1975 album. I recall the cover was displayed in the windows of a number of record shops in London's West End. It had a provocative attraction, on account of the fact that It featured a naked female.
Bob And Marcia's cover of the socio-political 'Young, Gifted And Black' was perhaps mollified for mass, pop consumption, with a bubbly arrangement awash with strings. Though it got to no. 5, it's the lesser hit, 'Pied Piper', which I recall much better. I suspect it formed the soundtrack to my 1971 summer holidays.
The following summer I remember Dandy Livingstone breaking through the Top 20, and playing the keyboard and singing 'Suzanne, Beware Of The Devil' on Top Of The Pops. The way he and the record were featured in the pop magazines of the day, I expected him to be fixture in the pop market with several hits to come. Unfortunately, after one Top 30 single, he was not to revisit the pop charts. However, his place is assured in the pop annals for composing the much covered 'Rudy, A Message to You', and in the reggae annals, for being one of the first Trojan signed UK artists and producers.
Although Desmond Dekker had had some big hits with The Aces in the late 1960s, such as '007' and the chart-topping 'Israelites', I've chosen Dekker's bubbly, poppy 'You Can Get It If You Really Want'. Because that's the record I remember raving to as a youth. It went all the way to no. 2 in 1970. However a few months before, Nicky Thomas made it into the Top 10 with his only hit, 'Love Of The Common People'. Another of Trojan's UK strings-upped pop-crossover aimed releases. It was so sad to read quite recently that Thomas had taken his life.
Then unusual for reggae acts, much less a British act, Greyhound was a British band that had three Top 20 hits, including the 1971 Top 10 hit 'Black And White'. There was some socio-consciousness running through the bubbly song. The group had come out of The Rudies, who along with lead singer Freddie Notes breached the lower end of the Top 50 with their cover of 'Montego Bay', a few months after the original version by Barry Bloom had reached no. 3 in 1970.
I don't know if the country music writer of 'Help Me Make It Through The Night', Kris Kristofferson, ever released his version as a single, as I don't recall hearing it in the 1970s. However, whilst the generally better promoted Motown could only manage a no. 11 with Gladys Knight & The Pips' soul version, Trojan managed to get John Holt's soulful reggae version to no. 6 in 1974. I remember seeing Holt perform his only UK pop hit on Top Of The Pops. However, it wasn't until much later that I was inclined to buy the '1000 Volts Of Holt' parent album.
Ken Boothe ended 1974 with the wonderful Top 15 hit 'Crying Over You'. A few months earlier, he had delivered another Trojan chart-topper – a cover of Bread's song 'Everything I Own'. No doubt the input by musicians such as The Cimarons and the sweetening elements overseen in north London Chalk Farm studios overseen by Lloyd Charmers made it a pleasant product for Radio 1 producers and listeners. However, what I found amazing is that until I came to compile this Playlist, I had assumed that Radio 1 type pop-rock band Bread had made the top 10 with their original version. But no, they didn't even breach the Top 30. They got to no. 32. Of course Boy George, of Culture Club fame, went on to have a solo number one in 1987 with his version, using the same reggae or lovers rock style as Boothe's version.
I've pointed to the strings that were overdubbed on several pop crossover aimed reggae tracks. But I guess, if it ain't broke, why bother fixing it? Trojan continued with its strings-upped arrangements, which probably made reggae more appealing to Radio 1 gate-keepers. Another such example is Horace Faith's 'Black Pearl', which reached the Top 15 in 1970. The following year, The Pioneers broke through in a big way with their Top 5 hit 'Let Your Yeah Be Yeah'. I loved that record back in the day. Although the follow up, 'Give And Take', was a smaller hit, the sprightly track is another of the group's favourite offerings. The Pioneers, like several of their Jamaican contemporaries would decamp to Britain, which provided a lucrative market for many Jamaican acts.
Bruce Ruffin could be said to have the luck of the 9s. In 1971 he reached no. 19 with the bubbly, poppy 'The Rain'. And the following year, he breached the Top 10 by reaching no. 9 with 'Mad About You'. In an age of scant black music information – this was before the Black Music magazine or Black Echoes newspaper, two publications that gave reggae respectable coverage, and decades before the universal library that's the internet, I used to think Ruffin was a sibling of the American Ruffin singers – Jimmy, and David of The Temptations! Hey, Johnny Nash and Donnie Elbert were African-Americans who make rocksteady or reggae records.
By the way, the crossover stakes weren't just made up solely of pop and soul covers or recordings with strings-upped arrangements. In 1974 the "oddest" and authentic underground reggae record crossed over unto the pop radio and the charts. Rupie Edwards' 'Irie Feelings (Skanga)' bucked any formula to find its way into the Top 10. Of course today, we're much used to dubby, toasting by likes of U Roy. But in the mid-1970s, it was a style pretty much confined to the reggae underground.
As a soul head, I knew the song 'It Hurts So Good' from saucy singer/raptress Millie Jackson's 1973 album of the same name. But I also welcomed Susan Cadogan's choppy, reggae version which ended up entering the Top 5 in 1975. I actually bought her album, which yielded one lesser crossover hit.
Tito Simon's choppy, rhythm-driven 'This Monday Morning Feeling', a Top 50 hit in 1975, must have been one the last crossover hits before the old Trojan group of companies were liquidated.
At this juncture, I'm sure you wouldn't be surprised to discover that the 2015 'This Is Trojan' is one of my favourite Trojan compilations. Because it has many of the pop crossover reggae singles I recall either raving to or enjoying listening to on the radio or watching on TV. But of course there's more to reggae than simply the records that cross over into the national pop charts.
I'm the convenor of London's International Reggae Day (IRD) hub event, In 2019 we decided to mark Dennis Brown's music annually, as he passed away on the day IRD is celebrated, which is July 1 (JulyOne). Additionally, I had the pleasure of re-acquainting myself with Brown's great body of work, as I had to write a retrospective for a Brown supplement in the UK Weekly Gleaner. The last time he had been on my radar was a few years after Bob Marley had died. He was touted as the one to take over Marley's baton. He was signed to a major label and had scored a couple of minor crossover hits, of which 'Love Has Found Its Way' wafted across the early 1980s pop radio airwaves, threatening to be a bigger hit than it eventually was.
In the said supplement, I wrote about how I had bought a copy of Brown's 'Words Of Wisdom' LP, but discovered the album version of 'Money In My Pocket', the main reason for buying the album, paled in comparison to the versions I was hearing in the clubs and on specialist radio. This was 1979, and there were now several reggae programmes on legal and pirate radio. It turned out that what I was hearing was the 12-inch remixed version. Anyway, I returned the LP, and re-purchased the same LP, which was then being sold bundled with what I suspect was surplus stock of the 12-inch single! What a bargain that was! As Brown is equally deft at singing roots and culture, the double header selected out of several potential choices, is the awesome 'Revolution'.
Incidentally, Brown's producer, Joe Gibbs, had found success in Britain before Brown's Top 15 hit. Gibbs had scaled the heights of the British pop charts, when his production of 'Uptown Top Rankin' by the teenage duo Althea & Donna, came seemingly from nowhere to hit the no. 1 spot in 1977. The record had actually been initially championed by Radio 1's left-field DJ John Peel. Unfortunately the duo ended up being a pop one-hit wonder.
Although it has its genesis in a jazzy, ska version, it is the choppy reggae version of Lord Creator's 'Kingston Town', produced by Clancy Eccles in 1970, and later covered by UB40, that is better remembered. It has one of the most charming lyrics, methinks.
In the Ghanaian circles I moved in, the main musical fare at parties would be soul and/or jazz-funk. However, when it was time to change the mood with a few reggae tracks, it was the likes of Derrick Harriott's 'The Loser' and Winston Groovy's 'Please Don't Make Me Cry', that would be played. Another favourite Jamaican artist within Ghanaian circles was Sonya Spence. I did have two well loved albums of hers in my collection. Respect is due to my friend and reggae veteran Chips Richard, whose Harlesden, Brent-based company released the Sky Note records. Incidentally, Richard informs me that his record company released the most amount of female reggae artists, including of course Carroll Thompson's 'Hopelessly In Love'.
I particularly remember beginning to discover some of the soulful singers, such Delroy Wilson and Alton Ellis from hearing tracks such as 'I'm Still Waiting' and 'You've Made Me So Happy' respectively, at a blues party at a house in Harlesden, north-west London. This house I later discovered belonged a local producer and sound system operator. Once again, I was following my reggae-head cousin, whose name is Sonny. Curiously, his brother, Bunny, had a completely different musical taste. I discovered a lot of soul, blues and rock from his LP collection.
Pity Wilson and Ellis don't get a double header selection here. If space had allowed, I would have included Wilson's socio-conscious optimistic ode 'Better Must Come' – "who God bless, no one curse". Plus Ellis and The Flames' ode to the brief musical and dance style – 'Rock Steady'.
Gregory Isaacs was a don of the soulful singers, and rightly known as the Cool Ruler. However, I seem to have had a fleeting awareness of his work, until the paucity of former girlfriend's record collection meant regular replays of two very early 1980s albums by Isaacs and Black Uhuru. However, for this Playlist, I've opted for 'Mr Cop', which is an exemplar of Isaacs' charming style.
Joe Gibbs was also the producer of one of the biggest roots and culture albums, Culture's 'Two Sevens Clash'. I think this is one of the first such albums that turned on European NME/Melody Maker types to this music. The album, released in 1977, was supposedly about an apocalypse predicted to unleash in '77. Whilst not remembering any major calamity befalling the world, I'm not ashamed to say the title track was my favourite on an album full of strong Rastafari and Marcus Garvey facing songs.
For a while I was a firm fan of the group, and bought a few of their albums. It was also a pleasure watching Joseph Hill's group perform on a mid-1990s PANEST bill in the open air Black Star Square in Accra, before an electrified reggae-loving Ghanaian audience.
Incidentally, I worked part-time at the CBS warehouse, from where labels such as Virgin were distributed across the UK. One of the perks was the opportunity for staff to buy records at heavily discounted prices. Consequently, my LP collection swelled with Virgin's roots reggae releases by the likes of The Gladiators, Mighty Diamonds, The Abyssinians, and Delroy Washington.
I don't recall what led me to buy a copy of In Crowd's 'His Majesty Is Coming'. Perhaps I heard it playing in the Harlesden record shop owned by Creole, the company that initially released the album. With cuts like 'Back A Yard', it was an album I played a lot. But then man had lots more time back then, with little distractions, like today's social media, etc!
One classic roots track I wish I could have squeezed into this Playlist is Junior Byles' 'Curly Locks'. I was re-acquainted with this song in the late 1990s, when I reviewed dubby, trippy electronic trio Baby Fox's remake and saw them actually perform it live.
Finally, as females are not well represented here, at least let's end, as we started, with the sound of female voices. Seemingly from nowhere, Sophia George burst upon the British pop radio and charts, reaching the top 10 in 1985 with her ode to a ladies' man entitled 'Girlie Girlie'. Sadly, there were no follow up hits from George.
We however end on a good note. I knew singer Candy McKenzie, who along with her multi-instrumentalist brother Bunny lived nearby in Neasden. They respectively provided backing vocals and instrumentals on the late 1970s albums by Brent-based reggae acts Aswad and Delroy Washington. McKenzie then covered other genres as a solo artist. She was signed by Island and sent to Jamaica, where she was produced by Lee Perry. However when the finished album was delivered to Island in 1977, it wasn't released.
That's perhaps because it wasn't a straight-ahead reggae album. McKenzie brought her wide musical influences to bear. So there are snatches of soul or disco-ey elements, for example. One can argue that McKenzie and Perry were pushing the reggae envelope. Anyway, in 2011 the tracks were posthumously released by Trojan as 'Lee 'Scratch' Perry Presents Candy McKenzie'. So we'll end with a track worthy of discovery, as is the album. Check out McKenzie singing with gay abandon on the fat bass-driven 'When The Big D'.
Kwaku is a music industry consultant, black music advocate, occasional lecturer and journalist. British Black Music Month and International Reggae Day London events are posted at: https://BBM.eventbrite.com.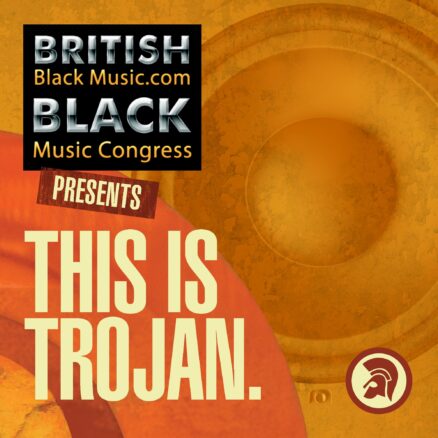 1. Joya Landis
'Angel Of The Morning'
2. Dave & Ansell Collins
'Double Barrel'
3. Maytals
'Monkey Man'
4. Bob And Marcia
'Pied Piper'
5. Dandy Livingstone
'Suzanne, Beware Of The Devil'
6. Desmond Dekker
'You Can Get It If You Really Want'
7. Nicky Thomas
'Love Of The Common People'
8. Greyhound
'Black And White'
9. John Holt
'Help Me Make It Through The Night'
10. Ken Boothe
'Crying Over You'
11. Ken Boothe
'Everything I Own'
12. Horace Faith
'Black Pearl'
13. Pioneers
'Let Your Yeah Be Yeah'
14. Bruce Ruffin
'The Rain'
15. Rupie Edwards
'Irie Feelings (Skanga)'
16. Susan Cadogan
'It Hurts So Good'
17. Tito Simon
'This Monday Morning Feeling'
18. Dennis Brown
'Money In My Pocket'
19. Dennis Brown
'Revolution'
20. Althea & Donna
'Uptown Top Rankin'
21. Lord Creator
'Kingston Town'
22. Derrick Harriott
'The Loser'
23. Winston Groovy'
'Please Don't Make Me Cry'
24. Delroy Wilson
'I'm Still Waiting'
25. Alton Ellis
'You've Made Me So Happy'
26. Gregory Isaacs
'Mr Cop'
27. Culture
'Two Sevens Clash'
28. In Crowd'
'His Majesty Is Coming'
29. Sophia George
'Girlie Girlie'
30. Candy McKenzie
'When The Big D'
Kwaku is a music industry consultant, black music advocate, occasional lecturer and journalist. British Black Music Month and International Reggae Day London events are posted at: https://BBM.eventbrite.com.