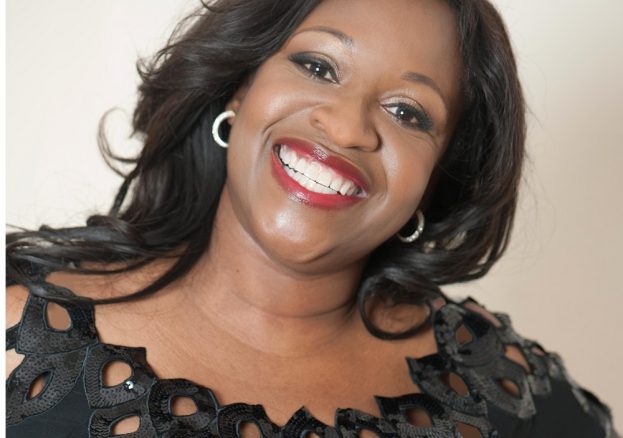 There is still a need for Black History Month, but change as in all things must take place. Whereas I learnt about Martin Luther King, Garratt A Morgan, Charles Drew, Septimus Severes, Madame C J Walker, Harriet Tubman, etc etc the picture of promote those icons to today's youth has somewhat altered, the historical roots to keep historical people and events alive aren't as deep in today's schools.   The world has experienced a black President, and God Bless him, but with media, social and otherwise, taking on a different and higher power level, Black History has developed in its meaning – a new meaning.
This month represents so much more…
Usually, Black History Month is an opportunity to celebrate prominent Black people who have inspired and overcome. I believe that Black History Month needs to be more than the history of the black experience. It is the history of race relationships in the UK, which started well before WWII. It's a complicated history spread across three continents.
It's beautiful, it's difficult, and it's so worthy of our time and attention.
The aforementioned black historians are still very much celebrated in the USA and Africa where the demographic of African Americans/Africans is naturally much larger in numbers than in the UK.  However, we can't ignore the fact that the UK has become extremely diverse and cosmopolitan, and black "culture" has very much risen especially in terms of music, food, fashion, art and even television.  Having access to US TV shows with more black images has become the "norm" here in the UK (Scandal, How To Get Away with Murder, Blackish OWNTV).
On a music tip you can't ignore grime artist Stomzy and how much he has closed the gap and has created an audience who envelope him – not his colour – him, and so a whole new generation has been socially exposed to black culture, the same can be said of Kendrick Lamar in the USA and also Jay Z….. which rap artist can you think of who donates millions (sometimes silently) to support many causes and also had the direct of the then President of the United States on speed dial? . These music makers are embracing this conversation and leading the way for the rest of us to continue the conversation.
This month needs to be more than looking at our heroes, no matter how inspiring they may be. It's an opportunity for a dialogue with people of ALL colours. A chance for the majority to realise the privilege they take for granted.
So Black History Month needs, to continue, in schools, socially, in our churches etc etc.  History is history, and will always be history for every generation. Ignoring culture, chips away at the life experience of that culture and its generations. It eventually leaves that culture and generation feeling unwanted and invisible.
It's on our shoulders to strengthen and develop the next generation. We NEED to celebrate our history and keep open the conversation for our children. To learn and grow from our past, to create the very best future we can. It's up to us to keep the dialogue open.
The Extension of Music
Each generation holds on to historical facts in the same way that we treasure experiences that musical memories give us.
I've told this story before but one specific musical memories that will never leave me goes back to when I had my first car, I was driving along the Edgware Road in West London listening to Kiss at the time, it was a pirate station.  It was a scorching hot day, and just when the opened the window Roy Ayres and Everybody Loves The Sunshine came on.  My immediate reaction was to pull over and savour it because I didn't know when I was going to hear it on radio again.
The vibe that came through the car speakers when I least expected it was a completely different vibe to when I chose to play the tune in the comfort of my home.  Such is the power of music.
So ……. here are some of my favourites (in no particular order) that have put a smile on my face over the years, have given me reason to go back into a dance when I was ready to leave, and have either had me clapping my hands in church or have just touched my soul.
Happy Black History Month, how ever you choose to celebrate, just make sure you celebrate.
1) Roy Ayres – Everybopdy Loves The Sunshine
2) Lattimore – Sweet Vibrations
3) Shalamar – Sweeter as the Days Go By
4) Barbara Mason – Another Man
5 )Cheryl Lynn – Got To Be Real
6) Soul Survivors – Land of Brotherly Love
7) Jacksons – Heartbreak Hotel
8) Phyllis Hyman – You Know How To Love Me
9) Bobby Glover – My Turn
10) Isley Brothers – Highways of Life/Here We Go Again
11) Luther Vandross – Bad Boy Having A Party/The NIght I Fell in Love/See Me
12) Alex O'Neal – If You Were Here
13) Whispers – I'm The One For You
14) Cameo – Candy/Love You Anyway
15) Sounds of Blackness – Black Butterfly/Stand/I Believe
16) Marvin Sapp – Over and Over Again/Perfect Peace
17) Hezekiah Walker, Karen Clark, Donald Lawrence – Don't Give Up
18) BeBe and CeCe Winans – Addicted Love
19) The Winans and Michael McDonald – Love Has No Colour
20) Carl Anderson – Buttercup
21) David Joseph – You Can't Hide Your Love/Joys of Life
22) Gap Band – Outstanding
23) Jones Girls – This Feeling's Killing Me
24) The Controllers – Stay
25) Chaka Khan – Ain't  Nobody/Sweet Thing
26) The Futures – Ain't Got Time for Nothing
27) The Foster Sylvers – Misdemeanor
28) Vernon Burch – Lovely Lady
29) Maze – Before I Let Go/Joy and Pain/Twilight/Silky Soul
30) Arnold Blair – Trying to Get Next To You
31) Sylvia Striplin – Can't Turn Me Away
32) Paris – I Choose You
33) The Vibrations – Shake It Up
34) Leon Ware – Rocking You Eternally
35) Keni Burke – Risin to the Top
36) Lowrell – Mellow Mellow
37) Patrice Rushen – Feel So Real/Forget Me Nots
38) Natalie Cole – I Wanna Be That Woman/This Will Be
39) J Blackfoot – Taxi
40) Gladys Knight – The Best Thing That Ever Happened/Take Me In Your Arms
and of course the Queen
41) Aretha Franklin – Respect
Angie Greaves is a British Radio presenter who's career started in an admin capacity at Capital Radio in 1987.  
A cheeky conversation moved her from admin to production where she produced and worked alongside names such as Richard Allison, Pat Sharp, Mick Brown, Tim Westwood, Alex George and Chris Tarrant.  A micky taking voiceover lead her to the studio where recording became a natural, and during a holiday to Barbados she presented live shows on Liberty Radio, and caught the bug.
Her first show in the UK was Breakfast on Spectrum, followed by Breakfast on Choice FM, London's first Urban/Caribbean radio station.
Moving from Choice FM she went to BBC London and BBC Three Counties Radio.   A short break and 2 daughters later, Angie re-entered the radio industry in a freelance capacity and covered many shows on Smooth FM, and being a passionate speech broadcaster took an opportunity to present on LBC where she freelanced in different slots for two and a half years.
Angie can currently be heard on Magic FM, her first show there being Weekend Mellow Magic, followed by a promotion to Drive Time where her listening figures at times overtook BBC Radio 2 and she now presents the much loved Afternoons with Angie. With the development of digital radio and the extension of the Magic network an additional radio show on Magic Soul was a natural choice.  She has returned to her Breakfast rootsand can be heard 7am to 10am each week day morning 
Alongside Afternoons with Angie and Magic Soul Breakfast, you can also hear Angie on British Airways Radio and she has stood in for Clare Balding on BBC Radio 2.