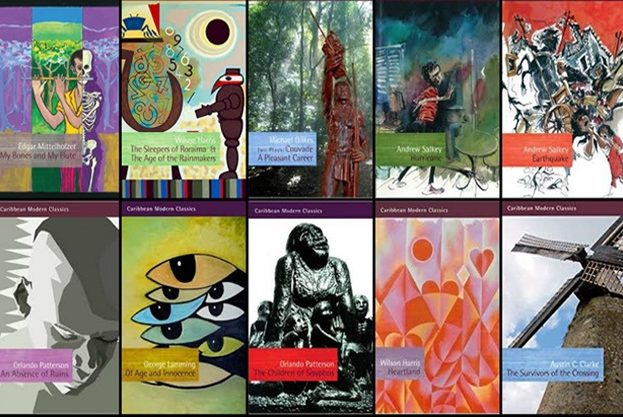 Digitalback Books has steadily been building its collection and recently expanded its catalogue to include key titles like the complete Caine Prize anthologies published by New Internationalist, as well as classic Caribbean works by literary giants such as Andrew Salkey, George Lamming, and Earl Lovelace. Digitalback Books' collections is quickly becoming an essential resources to lovers and students of African literature alike. Of the recent content acquisitions for the Caribbean Modern Classics, Hannah from publishers Peepal Tree Press had this to say:
"We are thrilled to partner with Digitalback Books in order to make our titles more reliably available for students and readers. Combining powerful curation tools with a choice of accessible formats, Digitalback Books will make it easier for readers to discover the wonderful writers we publish."
With a Strategic shift on collaborations with libraries and institutions in 2017, founder Gersy Ifeanyi Ejimofo is thrilled to also announce a partnership with Brent libraries to further expose the content to a much wider audience. The deal with Brent Libraries is the first B2B collaboration since this shift as several conversations with other organizations continue to gather momentum. Brent Council Libraries Development Manager says, "This will certainly be a good opportunity for Brent Libraries to build further our Black Interest stock as well as attracting new users. [This partnership] ticks boxes for improving the current range as well as promoting our digital offer." A phased roll out is planned throughout the year starting with making the Caine Prize Anthologies collections. This coincides perfectly with a number of events planned by the Caine Prize organisers for the shortlisted authors including a Caine Prize reading event at Willesden library on the 30th of June.
"We're very happy to be supporting Digital Back Books to get digital editions of Caine Prize anthologies in to libraries to reach more readers." Lizzy Atree Caine Prize Director.
This new deal will give brent library card holders instant access to Digitalback Books' Caine Prize for African Writing collection. Following an initial soft launch, Brent libraries plan to engage with their patrons as well as online book groups in their borough on what book collections to add.
The Caine Prize Anthology will be available to read for Brent Card Library Holders from Monday 14th of June with their library card.
For more information, visit www.digitalbackbooks.com