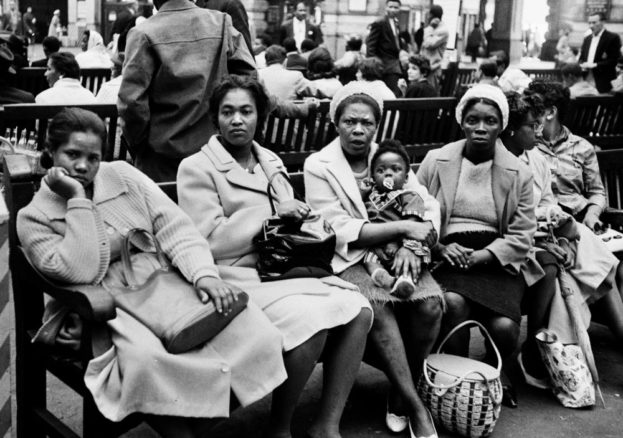 Local councils, charities, and community groups in the UK are to receive a share of a £500,000 grant to celebrate the second national Windrush Day, on 22 June this year.
The funding will support school projects, street parties, theatre productions, exhibitions, and workshops to "educate, commemorate, and celebrate the outstanding contribution" to the UK of the Windrush generation — a reference to the MV Empire Windrush, which, in 1948, brought workers from the West Indies to Britain.
The grant was announced by the Government last year after the Prime Minister was pressed to apologise to the 12 Caribbean heads of government for the treatment of the Windrush citizens who had been threatened with deportation.
Thousands of people from the Caribbean, including children who travelled under their parent's passport, made their home in Britain between 1948 and 1971. Owing to a lack of paperwork, many children of the Windrush generation have struggled to prove that they are in the UK legally, and have faced the prospect of deportation and the suspension of benefits or access to health services.
The Communities Minister, Lord Bourne, said: "The Windrush generation fought for and supported Britain during the war, and then went on to rebuild Britain. They are the story of modern Britain, and learning about their contribution is a vital part of our shared history and heritage."
The grant scheme was launched last November, and received more 400 applications.
Among the 50 successful applicants were several councils, including Thurrock, home to the Port of Tilbury, where the Empire Windrush was docked 71 years ago. Thurrock Council was granted £20,000 to run 92 creative educational workshops in dance, flag-making, and puppetry for children and residents between April and June, followed by a Windrush carnival in July.
The Nurses Association of Jamaica, founded by a group of nurses from the Windrush generation, received £24,500 to work with the Jamaican High Commission on the Windrush Legacy publication: a book celebrating the contribution of 500 men and women. It is due to be released in the week before Windrush Day; 5000 copies are to be given to schools, community centres, and libraries.
Other successful applicants included the Jamaica Society in Leeds, which received £7000 for its Eulogy project to research Caribbean funerary culture in the UK; the African Women's Forum in Portsmouth, which received £5500 to hold an exhibition with a Royal Navy theme; and the charity Age UK, which is to use its £4000 grant to host a photography and art exhibition exploring the impact of the Windrush generation on Lambeth.
A commemoration evening in Brent, a Caribbean cricket tournament in Leeds, talks, community gardens, and intergenerational cooking sessions are among the wide-ranging series of events planned for Windrush Day this year.
The National Windrush Day website for a full listing of events that are taking place around the country is now live at www.windrushday.org.uk