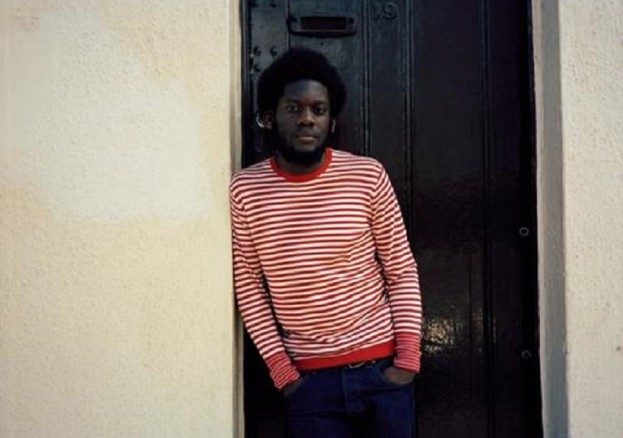 With Michael Kiwanuka, it's all about the voice. A voice that he describes as "hitting straight through to the core" with direct, emotional songs about love, yearning, comfort and belonging. It's a voice that built him a following via MySpace and small London gigs, and led Paul Butler from The Bees to invite him to the band's Isle of Wight studio to lay down these introductory tracks from what promises to be a major new British singer/songwriter. Which makes it all the more strange, really, that what Michael originally set out to be was a session guitarist who maybe wrote the odd song for other people.
Growing up in North London, he struggled at times to see where he fitted in.  An avid England and Spurs fan, he found it hard to imagine a day when a name like Kiwanuka could sit comfortably on the back of a football shirt here. Nonetheless, when his parents took him and his brother back to Uganda to visit family, he and his brother were immediately recognised as British tourists. Like most of his schoolmates, he liked bands like Nirvana, Radiohead, Offspring and Blur, but it was only when he discovered that Jimi Hendrix was black that he understood he had a place playing rock guitar.
In his teens, two other icons helped him find his voice. A friend gave him a Bob Dylan box set, and Michael was bowled over by the power of a well-crafted song, delivered with just urgent vocals and an acoustic guitar. Later, he was playing the free CD that came with a music magazine and heard an out-take of 'Sitting on the Dock of the Bay' in which Otis Redding was talking to the studio engineer. It made the soul icon seem more human, more accessible, and though there were later to be other influences from Bill Withers and Terry Callier to John Martyn and Laura Marling, it was Dylan and Redding who laid the foundations for Michael's own rootsy, folk-inflected modern soul.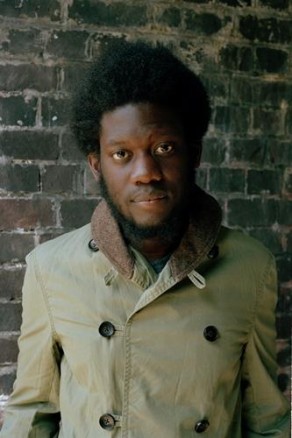 He played in rock bands at school, and when he was 16 went east to Hackney in search of other musicians to work with. He began hanging out with Tinie Tempah collaborator Labrinth at his studio, played contemporary R&B, soul and jazz-funk at small jam sessions, and did some session guitar for the likes of Tottenham rapper Chipmunk. "It was fun and I learned loads, but I still felt like I didn't quite fit in.  I couldn't express the side of me that had played in rock bands, or listened to Dylan or Nirvana."
He began writing his own songs quietly at home, just for fun. They weren't meant for other people to hear – at least not at first. "No one would give me a gig playing the kind of music I loved, so I had to write my own. It was more to keep my passion in music alive, just something to do to keep my soul warm, you know. It didn't fit into what was in the charts at the time!"
Eventually, he recorded demos of a few songs, hoping to give them to others to perform. But he was surprised to find that people loved his voice, and began encouraging him to play small shows. And finally, he found his place in the world.  "I love singing live, the feeling when you really connect with an audience, when suddenly there's a hush and you can feel it in the air. It doesn't happen all the time, but when it does, it's really special."
Michael Kiwanuka's new album 'Love & Hate' will be released on 15th July. Pre-order on iTunes now and get an instant download of "Black Man In A White World", "Love & Hate" and "One More Night": http://po.st/qVaET7
Listen to "Black Man In A White World" on Spotify here: http://po.st/BMIAWWsp and Apple Music here:http://po.st/6xd03m
Pre-order the album 'Love & Hate' including Vinyl and CD:
iTunes: http://po.st/qVaET7
Amazon: http://po.st/kcNAUT
HMV: http://po.st/RoN04k
Store: http://po.st/dP6EU8
Listen to Michael discuss the meaning of Black Man In A White World with Annie Mac here:http://po.st/2lzpiT
Sign up to Michael's mailing list here to be the first to hear about new music & tour dates:http://po.st/KiwanukaNews