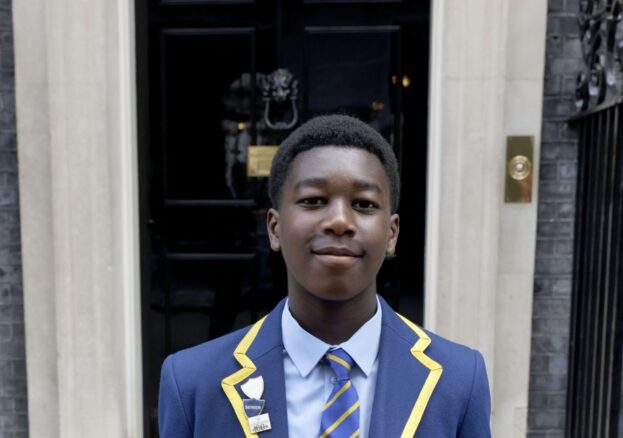 As November approaches, the Wakelet Microsoft 365 UK Children's Parliament is preparing to select its next Interim Prime Minister. Young leaders are gearing up to take on this crucial role, following in the footsteps of the first UK Children's Parliament Prime Minister, Harry Acheampong, a proud British Ghanaian.
Harry Acheampong, an 11-year-old remarkable young leader, made history as the first UK Children's Parliament Prime Minister becoming the youngest person to speak at London Tech Week in their 10 year history and the youngest person to address the Institute of Directors in their 120 year history.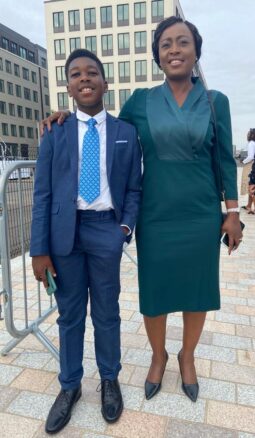 Harry fondly acknowledges the influence of his mother, Joan Adwoa Asare, a Registered General Nurse, saying, "My Mum is my hero. Everything I am or hope to be, I owe it to Mum. She is full of love and tenderness, but can be stern when as children we do not keep in check. She is the pivot around which our family revolves. Probably she inherited her traits from my great grandmother of 95 years. She exudes love and kindness. Everything I am or hope to be, I owe it to Mum".
The Children's Parliament serves as a vital platform, empowering young voices and fostering discussions on critical issues. The upcoming leadership transition is prompted by Harry Acheampong's transition to secondary school, creating an opportunity for a new young leader to step into the spotlight.
The selection event is set to take place on Saturday, 25th November, just prior to COP28, and ahead of the World Children's Parliament, where young Members of Parliament from diverse schools across the nation will gather to elect a new leader. This newly elected Interim Prime Minister will advocate for positive change and champion the causes that matter to young citizens.
Earlier this year, 33 enthusiastic primary school children engaged with industry experts during an insightful session. The children, representing various schools, displayed their dedication and passion during the event, gaining invaluable insights from experts and leaders. The presence of Harry Acheampong and other influential figures emphasised the importance of including young voices in crucial dialogues about the present and the future.
The quest for the next Interim Children's Parliament Prime Minister is officially open. Aspiring young leaders are invited to step up and make a difference in their communities and beyond. This pivotal role offers a unique platform to voice the concerns of fellow children and advocate for their rights.
Are you ready to guide the Children's Parliament towards a brighter future?
If you're passionate about politics, and you want to lead the Children's Parliament into making a difference that will have a positive impact on our future, you could you be the next Children's Parliament Prime Minister!
📬 Email harry@childrensparliament.uk with a short video explaining why you should be the next Children's Parliament Prime Minister.
Entries close Wednesday, November 15.
Candidates can be viewed at www.wakelet.com/@childrensparliamentelection