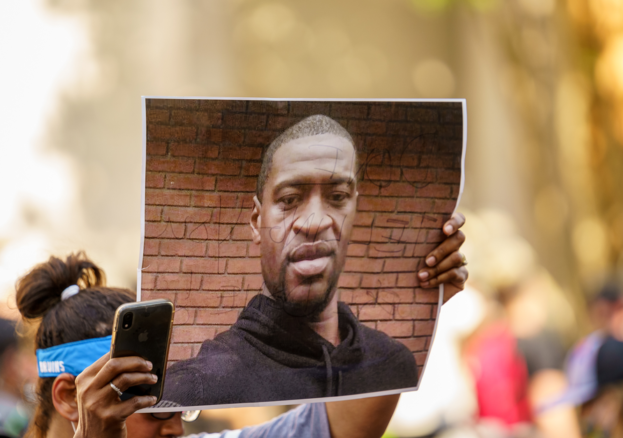 Yesterday  the jury found former Minneapolis police officer Derek Chauvin, guilty on three charges: second-degree murder, third-degree murder, and manslaughter of George Floyd.
His bail was immediately revoked, and he was placed in custody. Sentencing is likely to happen in two months, and Chauvin could spend decades in jail.
The conviction of former Minneapolis police officer in the killing of George Floyd resonated globally, with foreign dignitaries and community leaders reacting to a verdict that revived calls for an international reckoning on racial inequality in justice systems around the world.
Chauvin, who is White, was found guilty Tuesday of the death of Floyd, a Black man he pinned down outside a Minneapolis grocery store last year.
Foreign media outlets ran live coverage, showing how the trial resonated far beyond its national context, and highlighting the outsized role the U.S. racial justice conversation plays internationally, as the rest of the world is forced to grapple with its own race relations.
"I got messages from all over the world — Ghana, London — saying we can't breathe until you can breathe," said Floyd's brother Philonise. "Well, today we are able to breathe again. Justice for George means freedom for all."
British Reactions
British Prime Minister Boris Johnson wrote on Twitter that he "was appalled by the death of George Floyd and welcome this verdict," while the leader of the opposition Labour Party, Keir Starmer, simply wrote: "Justice."
London Mayor Sadiq Khan tweeted that the verdict won't heal the pain of loss for Floyd's family, "which reverberated around the world." He said, "the guilty verdict must be the beginning of real change — not the end."
The ruling made the front pages of several British dailies including the Times, and the Daily Telegraph.
"Guilty, Guilty, Guilty," read the front cover of the Metro, while the Daily Mail asked, "Now can George Floyd verdict bring peace to America's race turmoil?"
World Leaders Welcome the Verdict
In Canada, Prime Minister Justin Trudeau welcomed the verdict but said it "underlines that there's an awful lot of work to do."
U.N. human rights chief Michelle Bachelet said that "the evidence in this case was crystal clear. Any other result would have been a travesty of justice."
Floyd's killing in May proved to be a moment of reckoning not only in the United States but also across the world, as protesters took to the streets calling for justice in his case and pointing to what they saw as parallels in their own communities.
In Japan, crowds last year gathered in Osaka holding signs that read "Black lives matter," while in Germany, protesters took to the streets of Berlin holding placards that said "White silence is violence" and "I can't breathe."
In Britain last year, they chanted for Mark Duggan, a 29-year-old who was shot by police during his attempted arrest in 2011.
In France, they said the name Adama Traoré, a 24-year-old who died in police custody in 2016. Following the verdict, Traoré's sister posted on Instagram that while justice will never relieve the Floyd family's pain, the conviction "affirms that his life was not worthless."
Another Death
As people gathered at George Floyd Square in Minneapolis, about 20 minutes before the guilty verdict in Derek Chauvin's trial was announced in Minneapolis, a teenage girl in Columbus, Ohio, was shot and killed by the police there.
The girl, who has not been identified by officials, appears to be the latest person killed in a police encounter while much of the public attention was on Minneapolis, where Mr. Chauvin faced charges for killing George Floyd last year in a case that touched off widespread protests against police brutality.
When will this all stop?