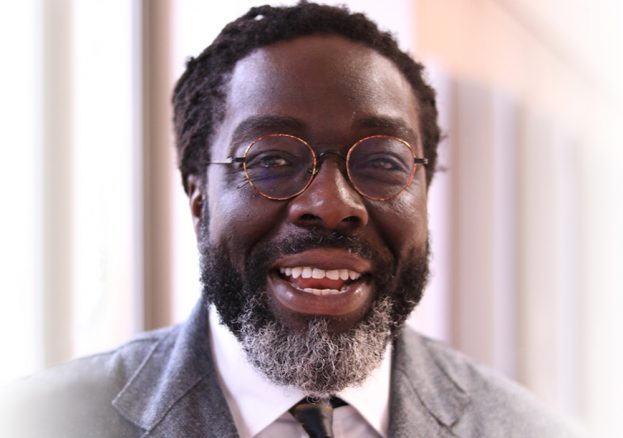 The NHS Race and Health Observatory, which will be hosted by the NHS Confederation, will identify and tackle the specific health challenges facing people from BAME backgrounds.
It comes amid significant concerns about the particular impact of the Covid-19 virus on people from black, Asian and ethnic minority (BAME) backgrounds.
The Observatory will involve experts from this country and internationally, and will offer analysis and policy recommendations to improve health outcomes for NHS patients, communities and staff.
The founding of the NHS Race and Health Observatory, comes after the latest assessment of race equality in the NHS – published to coincide with a major BMJ event on race and the NHS – recently showed a significant increase in representation of BAME people at board level across the country.  The decision to establish the Centre was announced 'in principle' at the BMJ event.
Lord Victor Adebowale, chair of NHS Confederation, said: "I'm extremely proud that the NHS Confederation is to host the Observatory. As an organisation we are committed to supporting our members both as employers and service providers to promote equality, diversity and inclusion and create a fairer health and care system.
"The impact of COVID-19 on black and minority ethnic communities and healthcare staff has shone the brightest of lights on racial inequalities and their root causes. The NHS Race and Health Observatory will be critical in identifying and helping to transform the disproportionate effects that race is having on patients, communities and NHS staff. This has the potential to be a step-change towards a new era of greater equality."
Prerana Issar, chief people officer, NHS England, said: "Addressing health inequalities needs a concerted effort from all of us and this means facing up to how we can tackle the health inequalities that Covid-19 has brought into stark relief, which is why the race observatory is an important step, and we need everyone to support this society-wide change."
NHS chief executive, Sir Simon Stevens, said: "Ethnicity and race have been shown systematically to influence our health, independent of factors such as age, sex, and socio-economic status. The coronavirus pandemic has injected stark urgency into the need for more action to both understand and tackle deep-seated and longstanding health inequalities facing people from black, Asian and ethnic minority backgrounds. While the NHS has made some strides in workforce race equality, and although tackling wider inequalities cannot fall to the NHS alone, the health service has to both listen and lead as part of the solution. This new centre will therefore bring together expertise to offer practical, useful suggestions for change."
Yvonne Coghill, Director, Workforce Race Equality Standard (WRES) at NHS England and NHS Improvement said: "An enormous amount of work has been done to improve the experiences of black and minority ethnic staff in the NHS but we need to do more to become a fully inclusive, equitable and fair employer. The founding of the NHS Race and Health Observatory marks a significant step forward in achieving this.
"Whilst understanding the issue is vital, it is also imperative that we now make real changes to address this and ensure race equality for our patients, communities and staff."
The independent body's first action will be to establish a steering group and will aim to be fully established this year.