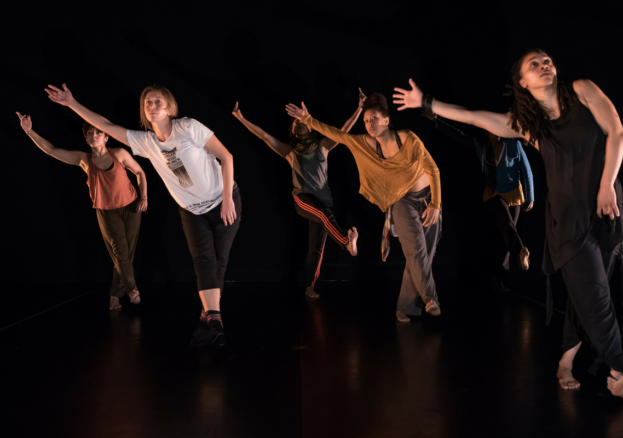 Serendipity – Institute for Black Arts and Heritage in Leicester has been awarded a grant by The National Lottery Heritage Fund to support the development of a regionally project Unearthed: Forgotten Histories.  £83,455* is being offered for the development phase and £676,470 for the delivery phase, a total of £759,925 to grow and develop an archive that reflects the rich diversity of the African and African Caribbean communities across the Midlands.
This is one of the largest grants given by the Heritage Fund to a Black arts and heritage organisation and adds to the strength of the cultural infrastructure in the city of Leicester.
This innovative initiative, Unearthed: Forgotten Histories, seeks to make a structural difference to the recording, documentation and sharing of Black history and heritage in the UK, and to give back hidden histories for everyone to share. Serendipity will create a digital living archive that encompasses the history of the African and African Caribbean communities across this region, amplify the historical picture and tell stories from a different perspective.  Alongside this, Serendipity will lead on Young Archivists, an accredited training programme aimed at young people from diverse communities who are currently under-represented in the heritage sector, to learn from heritage experts. Educational resources, events and exhibitions are also planned with volunteers given training to develop skills and support the collection and preservation of oral histories and archival material.
With an 12-year track record working locally, nationally and internationally, it has long been an ambition of Serendipity to build on the success of past heritage projects, Lost Legends and Archiving the Past: Reflecting the Future which have established heritage as a core element of Serendipity's ethos and work and build resilience as an arts and heritage organisation.  Serendipity's Founder, CEO and Artistic Director, Pawlet Brookes was recently awarded an MBE in the New Years Honours for her services to arts and cultural diversity.
Commenting on the award, Pawlet Brookes MBE, CEO and Artistic Director of Serendipity said:
"We are delighted that we have received this support thanks to the Heritage Fund and National Lottery players.  Unearthed: Forgotten Histories is a project that seeks to highlight histories from the African and African Caribbean community across the Midlands that might have been lost, forgotten or ignored.  The project will look to use technology in innovative ways to tell and share stories, ultimately creating a legacy for everyone to engage with."
Peter Knott, Midlands Area Director, Arts Council England said:
"I'm delighted that Serendipity has received this award from National Lottery Heritage Fund. As an Arts Council England regularly funded organisation, Unearthed promises to bring together the worlds of arts, culture and heritage, to share untold stories and hidden histories.
"Serendipity's work, vision and innovation has been recognised at the highest level, with their Chief Executive and Artistic Director, Pawlet Brookes recent inclusion in the New Year Honours list. Congratulations to Pawlet from everyone at Arts Council."
Councillor Sue Hunter, Assistant City Mayor for Diversity and Tackling Racism, speaking on behalf of Leicester City Council, said:
"We are delighted to support and work with Serendipity on Unearthed: Forgotten Histories.  The project is excellent news for our city and our region, championing diversity and the contribution that all of our diverse communities have made and continue to make.  It is wonderful that these stories will be documented and preserved in this project led by Serendipity."