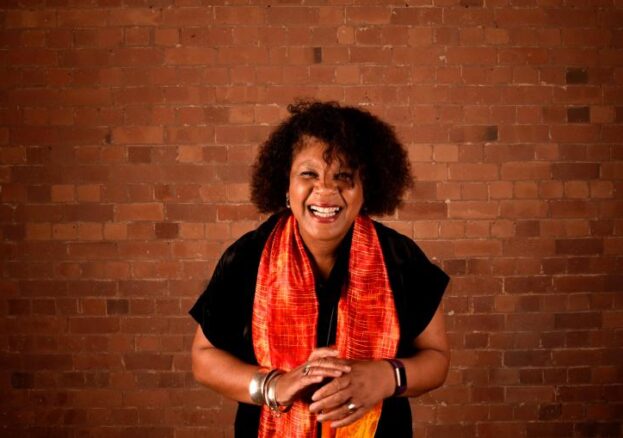 When I was asked to write about the theme Proud to be, my first thought was that this is deceptively simple provocation.  Of course I would say I am proud to be Black, I am proud to be a Black woman.  I am proud to be part of an artistic and cultural community that connects people from the African and African Caribbean Diaspora across Leicester, the UK and internationally.  I am proud of our collective work and in particular the programme we have planned for Black History Month in Leicester this year.
Therefore, as my offering on this theme I would like to share the work I am proud of.  This year coincides with a number of anniversaries for the African and African Caribbean Diaspora; 230 years since the start of the Haitian Revolution, 95 years since the first Negro History Week in the USA, 50 years since the invention of the Blaxploitation genre.  Although not without their controversies, the impact of Blaxploitation films has endured.  They paved the way for increasing diversity and representation on screen, putting Black protagonists centre stage, alongside fashion, politics, culture and music.
We will also be celebrating music with the Queen of Lovers Rock, Carroll Thompson.  The impact of Lovers Rock as a music genre is far reaching and offers a connection across the Diaspora as documented by film makers from Steve McQueen to Menelik Shabazz, who we honour this year.  As one of the first Black directors in the UK, Shabazz offered a nuanced look at the life of a young Black Woman in the 1980s and in his seminal film Burning an Illusion.
These are just a few highlights of what is on offer.  Black History Month is a catalyst for work to take place year round.  We can acknowledge the challenges we have faced and continue to face and through creativity unpack this adversity and also celebrate and be proud.