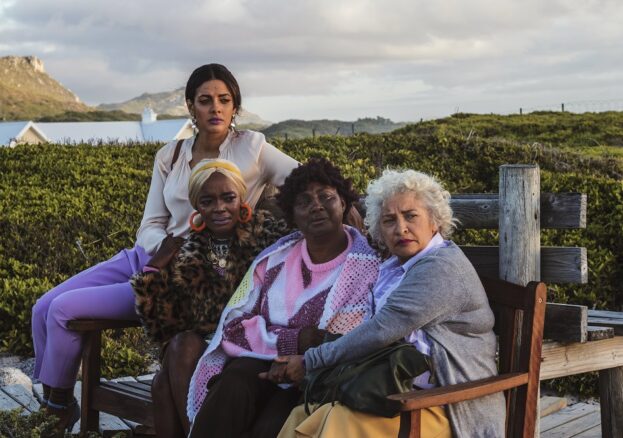 Angeliena
, the bittersweet debut fiction feature film from multi-award winning South African filmmaker Uga Carlini, is to be released on
 Netflix 
globally on 8 October 2021. Set in modern-day, post-apartheid South Africa, it tells the story of a formerly homeless parking attendant, Angeliena, played by Euodia Samson. When she is diagnosed with a life-threatening disease, she dares to make her lifelong dream of travelling the world a reality.  Multi-award-winning filmmaker Uga Carlini specialises in female-driven stories, talks about how she made Angeliena.
How did the film come about – what was your inspiration behind the story and characters?  
A story gets a hold of me, resonates with me, and then I cannot let go until it's done. I grew up with my mother, a single parent working in a local hospital, often taking her two daughters, my sister and me, into work during our school holidays. It's there that we got a taste of the inner workings, trials and tribulations of the hospital and the people who worked there. The local car guard was the blueprint for Angeliena and then the colouring in could begin. That was 2011. The other source of  inspiration was drawn from what we got RIGHT as the rainbow nation after the triumphs of Nelson Mandela in 1994.  I wanted us to meet Angeliena and to be reminded that her spirit lives in all of us. 
Angeliena is an unconventional heroine, what made you cast an older woman as the lead? 
Youth is not the only audience out there. I'm a late bloomer myself. My 'youth' was complicated and difficult: I want to go back to that person in her 20s and 30s and promise her it will get better. It did.  
Look at Andy MacDowell in full grey locks on the red carpet in Cannes, Halle Berry who found love in her fifties again, Mare of Easttown… I want a heroine that I for one can really identify with!  
You've been a documentary filmmaker for most of your career. What made you decide to move into fiction?  
I'm a storyteller, a filmmaker and I chose the genre that I feel best suits the story, which gives it the most authenticity within my own personal style, which is magical realism. This is the case whether it's documentary, fiction or music video. However, fiction is where I'm happiest and most at home. It's just that my roadmap to it was simply via wonderful documentary pit stops.   
What a coup to be released on Netflix globally. How did they get involved? 
Short answer. I asked them. Longer answer. Netflix came to visit us in South Africa. It's what I dreamed of for Angeliena. I wanted the world to taste a slice of our lives and see how we are all somehow connected in our universal struggles, joy of love, friendship and hardship. The Netflix team are all about making real connections with the filmmakers and their stories. They read the script, however, they weren't initially convinced. So I went back to editing it with feedback from my friends and industry peers and then returned to the Netflix commissioning editor, Ben. He read the script again and said yes! The first wave of Covid stopped the production of Angeliena in its tracks. However, in true Angeliena style, filming happened during the second wave and post-production during the third.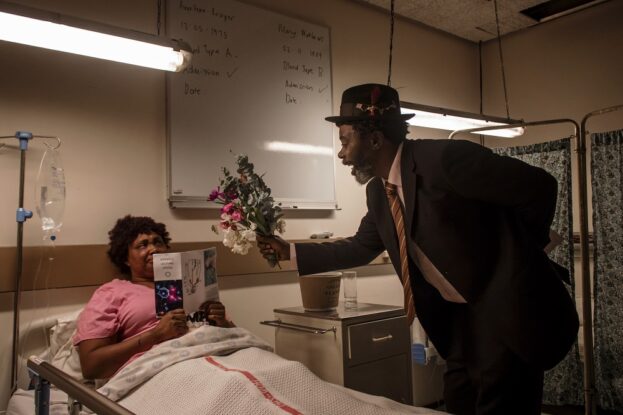 Have you noticed a growing interest in African film internationally?  
Absolutely. At last!  And I really feel that Netflix has played a massive part in it all. Film Festivals and 'art cinema', where we were usually given a platform, if we were lucky, paved the way but when Netflix came and said, unapologetically and fearlessly, that they are serious about telling African stories with local voices; they put their money where they mouths were and did exactly that. And the world's audiences sat up and took notice.   
What does Angeliena tell us about modern-day South Africa? 
It tells us that we are all in the same storm – different boats. South Africa has had so many challenges of late and top that with our horrid apartheid past, which has left deep and ugly scars, and for many, the scars are still festering. We are still getting to know each other but in this process of exploration, what we are finding, exceeds our wildest expectations. In our children we are seeing the South Africa so many of us and our parents fought for and dreamed of – where we see each other, and embrace our differences. The work is far from done. Every day is a chance to try again, to get it right.  
You're committed to employing local cast and crew, where possible, is this something you've done before/what was the reason behind this? 
For sure! The locals know all the secret spots and cool people that location scouts who are not from couldn't possibly know of. They have a passion and love for their community and will go the extra mile. It adds authenticity to the film. And of course, supporting the local economy is always the ideal scenario.