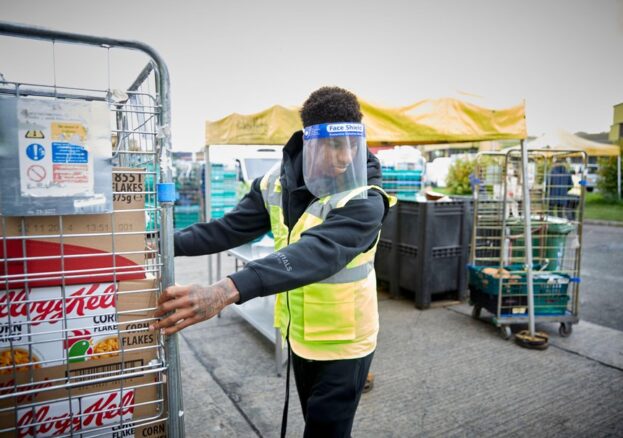 If you check out his biography on Wikipedia it says…. Marcus Rashford MBE is an English professional footballer who plays as a forward for Premier League club Manchester United and the England national team.  
However, it really only tells half the story. 
In his 23 years on planet earth, Marcus has achieved far more than most top athletes have done, twice his age. 
Marcus is famous worldwide for his skills both on and off the pitch. 
OK we know he is a very talented footballer and plays for one of the top clubs in the World, Manchester United.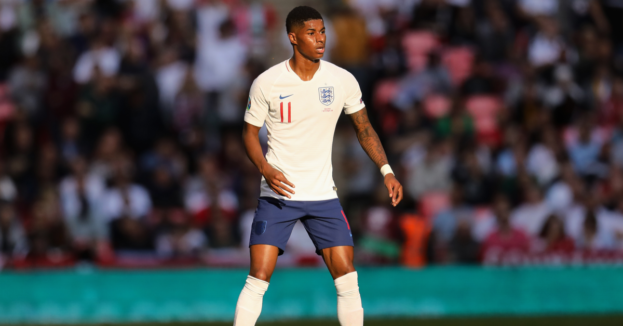 Not many 23-year-old footballers can claim to be an FA Cup winner, League Cup Winner, Man U player of the year 19/20 and in 2020 Footballer of the Year in England. 
He still makes a noise on the pitch for Manchester United and is contracted until 2023 on over 10 million pounds a year too. 
But before he was a Manchester United and England footballer, Marcus was just an average kid from Wythenshawe, South Manchester, and remembers his own hardships during his schools' days, having received free school meals whilst growing up. 
Not prepared to see kids go hungry and miss free school meals, using his celebrity clout, he single-handedly called on ministers to offer a guaranteed "meal a day" to all school pupils in England in financially struggling families. 
The Manchester-born star drew on his own experience of childhood poverty to raise money for food charities during the Covid pandemic. 
As lockdown hit and schools were temporarily closed, Rashford partnered with food distribution charity FareShare to help cover some of the free school meal deficit. 
The campaign was able to cover three million meals a week to the most vulnerable across the UK, but requests soon became overwhelmed following the Government's decision to cancel the food voucher scheme over the summer holidays. 
In an open letter to the Cabinet, Marcus pleaded with the Prime Minister to reverse the decision.  
'As a family, we relied on breakfast clubs, free school meals and the kind actions of neighbours and coaches. Food banks and soup kitchens were not alien to us." 
He went on to tell MP's, "While the eyes of the nation are on you, make the U-turn and make protecting the lives of some of our most vulnerable a top priority." 
Prime Minister, Boris Johnson extended the scheme two days later. 
Then in October, Marcus launched a second petition urging the Government to again extend free school meals through the half-term and Christmas holidays, eventually pressuring ministers into providing £170 million of extra funding.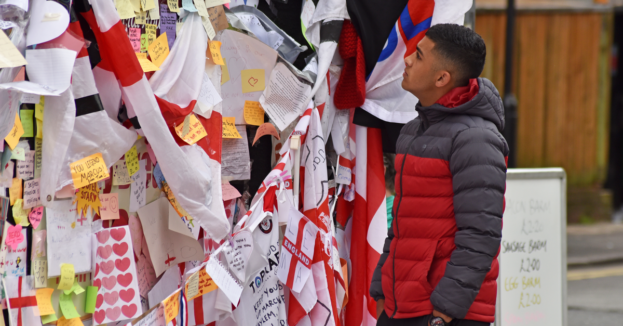 Rashford made tackling food poverty in Britain one of the key issues of the coronavirus crisis, raising huge awareness and money for the issue via the FareShare charity. 
While the footballer is thought to have donated a substantial sum of his own cash to the campaign, his role in inspiring others to donate helped cement his position on the top of the Giving List. 
Rashford was made an MBE in the delayed 2020 Queen's Birthday Honours List, in recognition of his services for vulnerable children in the UK during the pandemic. 
Now Marcus is inspiring school kids to start reading as he has become a bestselling author with his book You are a Champion which has been at the top of the Children book chart for four weeks and is packed full of stories from Marcus's own life, brilliant advice, and top tips from performance psychologist Katie Warriner. It shows you how to be the very BEST that you can be.
It shows kids how to:
– Be comfortable with who you are – you can't be a champion until you're happy being you!
– Dream big
– Practice like a champion
– Get out of your comfort zone and learn from your mistakes
– Navigate adversity in a positive way
– Find your team
– Use your voice and stand up for others
– Never stop learning. 
It is therefore hard to think of someone else who has single handedly made such an impact across Britain in 2021.   
Black History Month thanks you, Marcus Rashford MBE, on behalf of all the school kids for your dedication and continued support.